We offer a Free Shipping Promotion for domestic orders within the United States of $125 or more. Common Motor will select the carrier and shipping method of our choice.
There are various criteria and exclusions to the promotion, such as minimum order amounts and over-sized products are not eligible for free shipping such as mufflers, tires, helmets, and handlebars.
Parts excluded from the free shipping promotion are noted on their respective parts page.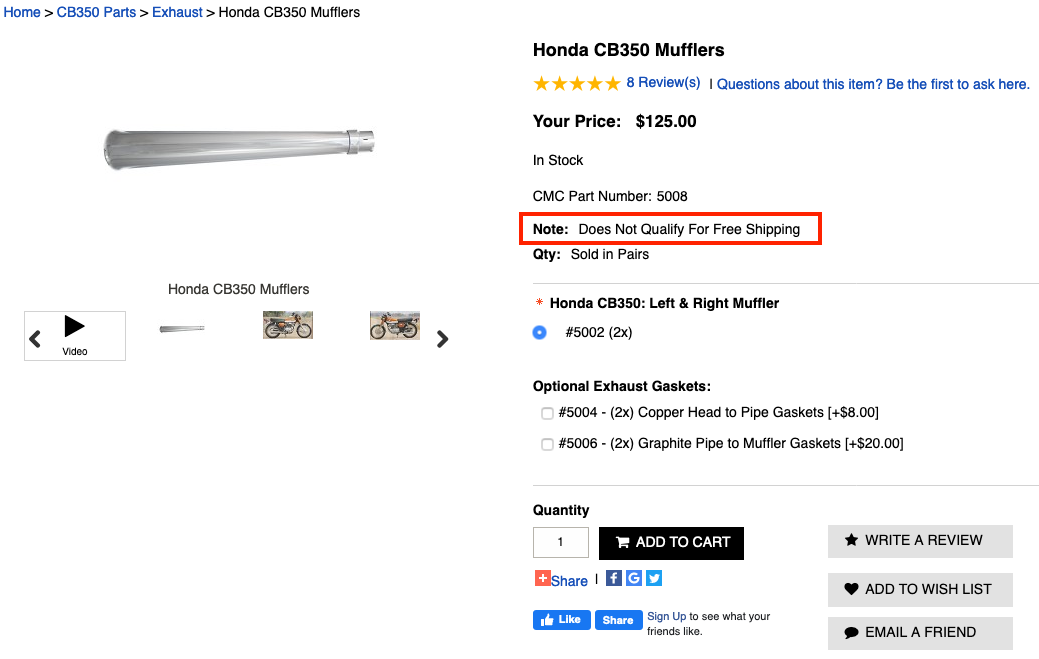 If any of these excluded items are in the cart the free shipping option may not display. For more information on these restrictions please contact us. Common Motor reserves the right to cancel or modify this promotion at anytime.