Specialty Tools
We have a rule we like to follow when it comes to specialty tools. If you need to borrow it more than once, you probably need to buy the tool. Take it as an indication that you enjoy doing this type of work, so having that tool on hand is going to make the job easier and save you time.
When it comes to specialty tools for any vintage Japanese motorcycle, we like to group them into 2 categories:
Essential Basics - These are tools that you need to properly maintain the motorcycle you own. You will need these to perform the basic service intervals, change the oil, clean the oil filter, and other similar tasks. If your motorcycle isn't running, these are probably needed to get it running.
Advanced- These are tools often for highly specific jobs that go beyond basic maintenance on the motorcycle. You might not need these if you plan on having a mechanic perform bigger service jobs on your motorcycle or you might be able to make do without them for a single job. All of these tools are purpose-built for their specific tasks. They can save countless hours in the garage, and avoid broken parts from attempting to use a makeshift tool or haphazard process. Ask us how we know...
______________________________________________
Essential Basics

Torque Wrench
In the not too distant past, access to a torque wrench was unobtainable for most. It used to be a tool that people want to avoid buying because of the high cost. However those days are past, and torque wrenches are more accessible than ever. A necessary addition to your toolbox, a torque wrench ensures your motorcycle's critical fasteners have been tightened to the correct values. Many nuts, bolts, and screws have a specific torque value that keeps things tight enough but not too tight to keep them from breaking when under load. Investing in a good quality torque wrench is a necessity for any mechanic. A good quality torque wrench, when taken care of and not abused, will last a lifetime. Avoid the $19.95 cheapo torque wrenches, or an unknown used wrench, as accuracy and reliability may be compromised. Torque wrenches are a precision instrument, so pony up now and get a decent one and never look back.
Buy: KT Pro Tools Torque Wrench
Tech Article: How to use a torque wrench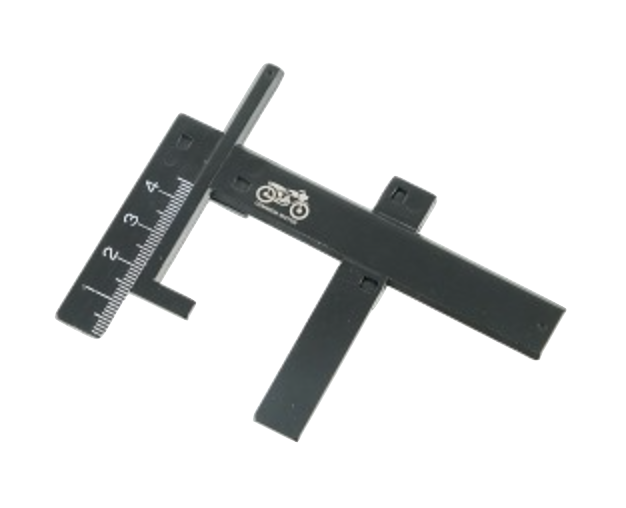 Carburetor Float Height Gauge
Carburetor float height setting is important when rebuilding the carburetors of vintage motorcycles. If the carburetor float height is off, it can cause carburetor flooding, fuel starvation, or hard-to-diagnose tuning issues. A float height gauge is the proper tool to make the job easier and ensures both sides of a float are square and set to the exact height per your carburetor specification.
Buy: Carburetor Float Height Gauge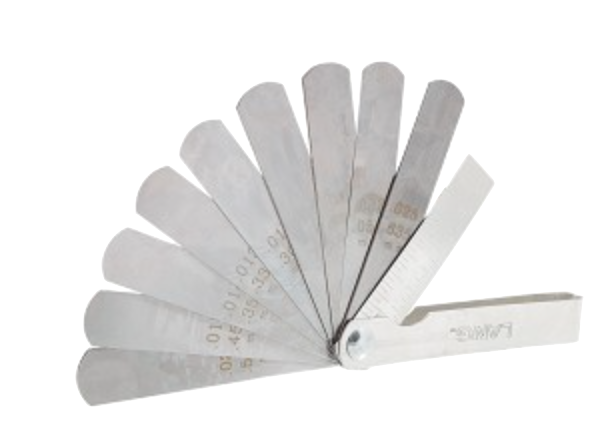 Feeler Gauges
Feeler gauges are essential to set ignition point gap and for valve clearance adjustments when performing a 'tune-up" on your motorcycle. This tool is made of precisely ground strips of metal in different thicknesses that are used to "feel" the gap in between two parts at a very specific value. One set usually covers all you need.
Buy: Feeler Gauges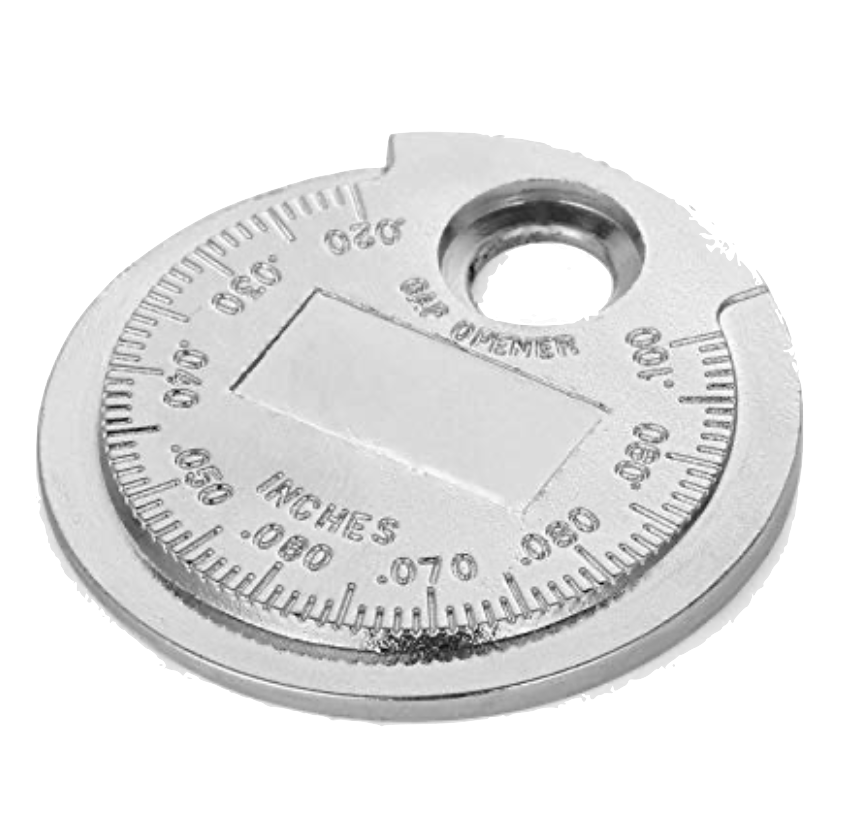 Spark Plug Gap Tool
The spark plug gap refers to the distance between the electrode tip of the spark plug and the main electrode body. New spark plugs should be set and checked to the specified values in your service manual; this tool makes the job easy. While there are many styles of spark plug gap tools, the most common one is the inexpensive circular design you will find at any auto parts store. It works well to both measure and bend the tip to the appropriate gap for adjustment.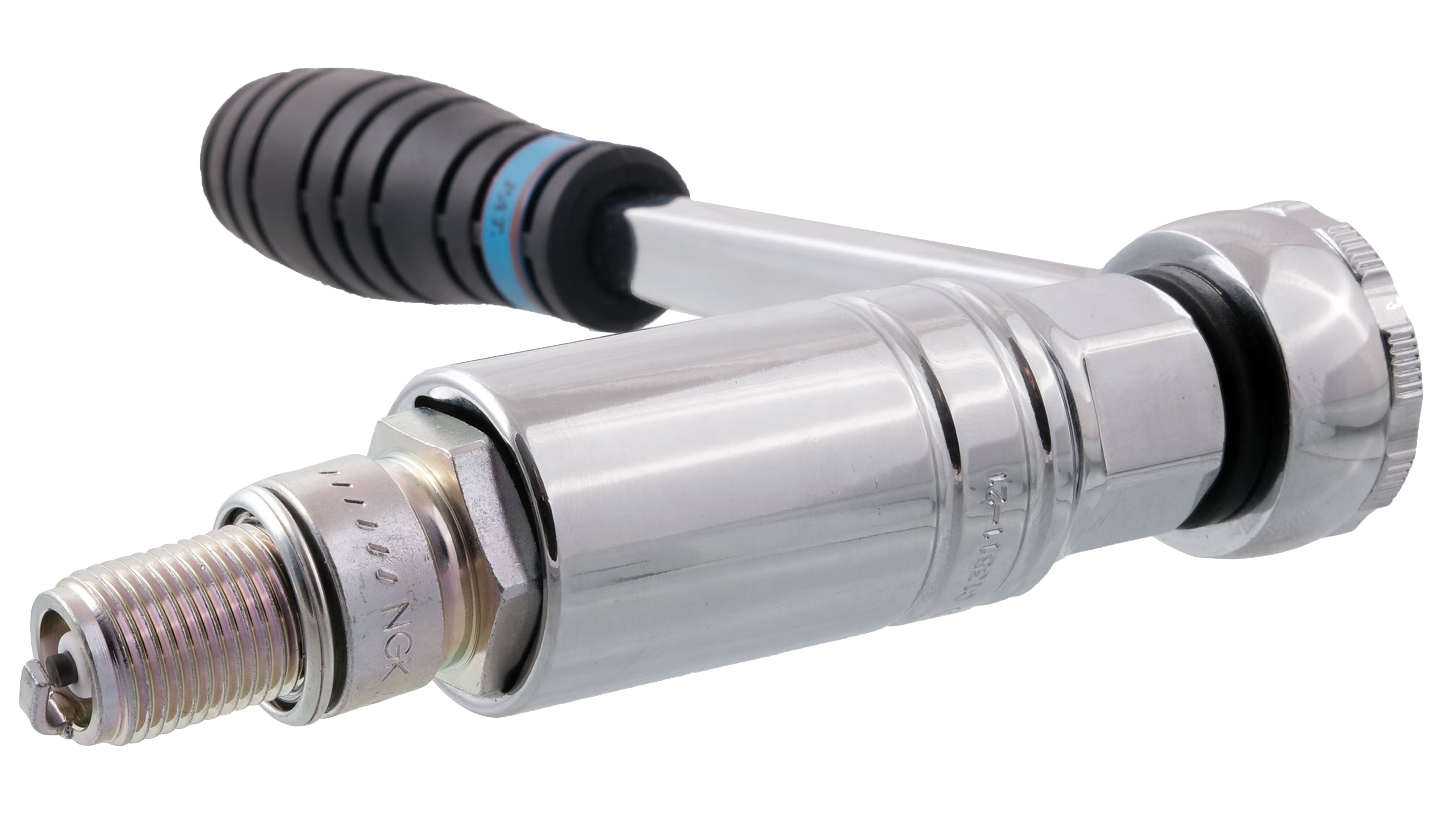 Spark Plug Socket
Spark plugs require a special, taller socket to remove and install them without damage. You might already have a road side version if you have the original toolkit for the motorcycle. It works, but we also recommend having a dedicated shop mechanic style socket that connects to a ratchet. These often have a rubber or magnetic insert to hold the spark plug in place while removing and installing them in an engine. Some motorcycles, like the CB550 and CB750 families of motorcycles, require a specialized extra long and skinny spark plug socket to be able to reach and fit deep in the recesses of the engine where the plugs are difficult to access.
Buy: 13/16" (21mm) KT Pro Tools Spark Plug Socket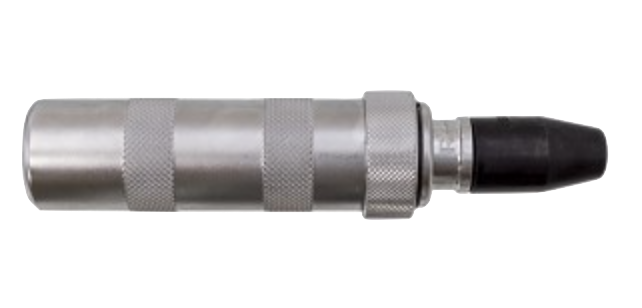 Impact Driver
An old motorcycle means old bolts. Often the stock JIS screws found on Honda engine side covers are nearly impossible to break loose. An impact driver is used to break the bolts free on your engine without stripping the heads of them. If the screw heads get stripped, you need to drill them and use a screw extractor to remove them (not fun). One of the first things we do at Common Motor shop is remove all of the stock JIS bolts on an engine and replace them with our stainless steel Allen bolt kits. This makes future repairs easy and quick.
Buy: Impact Driver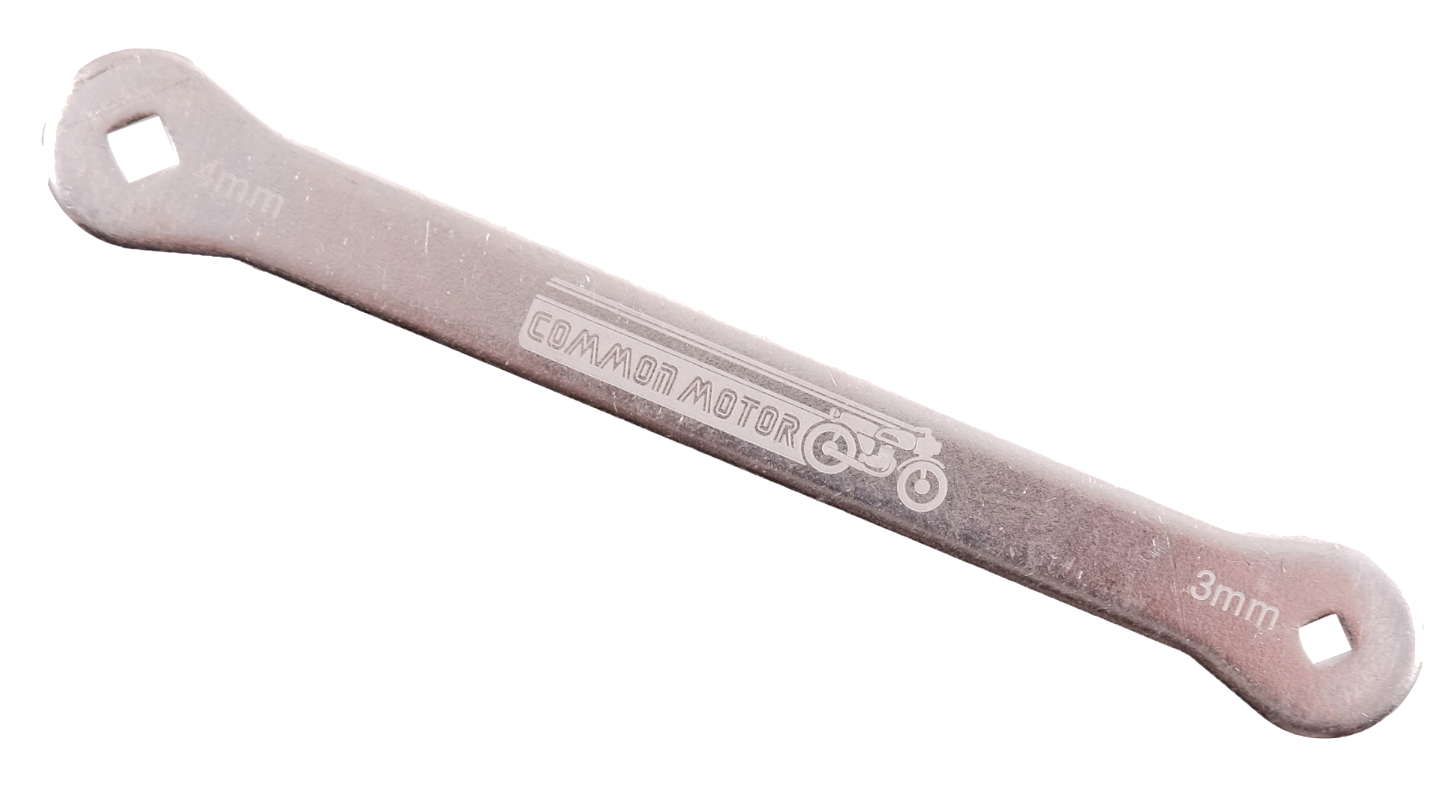 Square End Valve Adjustment Wrench
The CB175, CL175, SL175, CB200, and CL200 all use a small square head on its valve (tappet) adjusters. This is the proper wrench you will need to set your valve play on this family of motorcycles. It is also used on many other Japanese motorcycles of the era.
Buy: CB175 / CB200 Valve Adjustment Wrench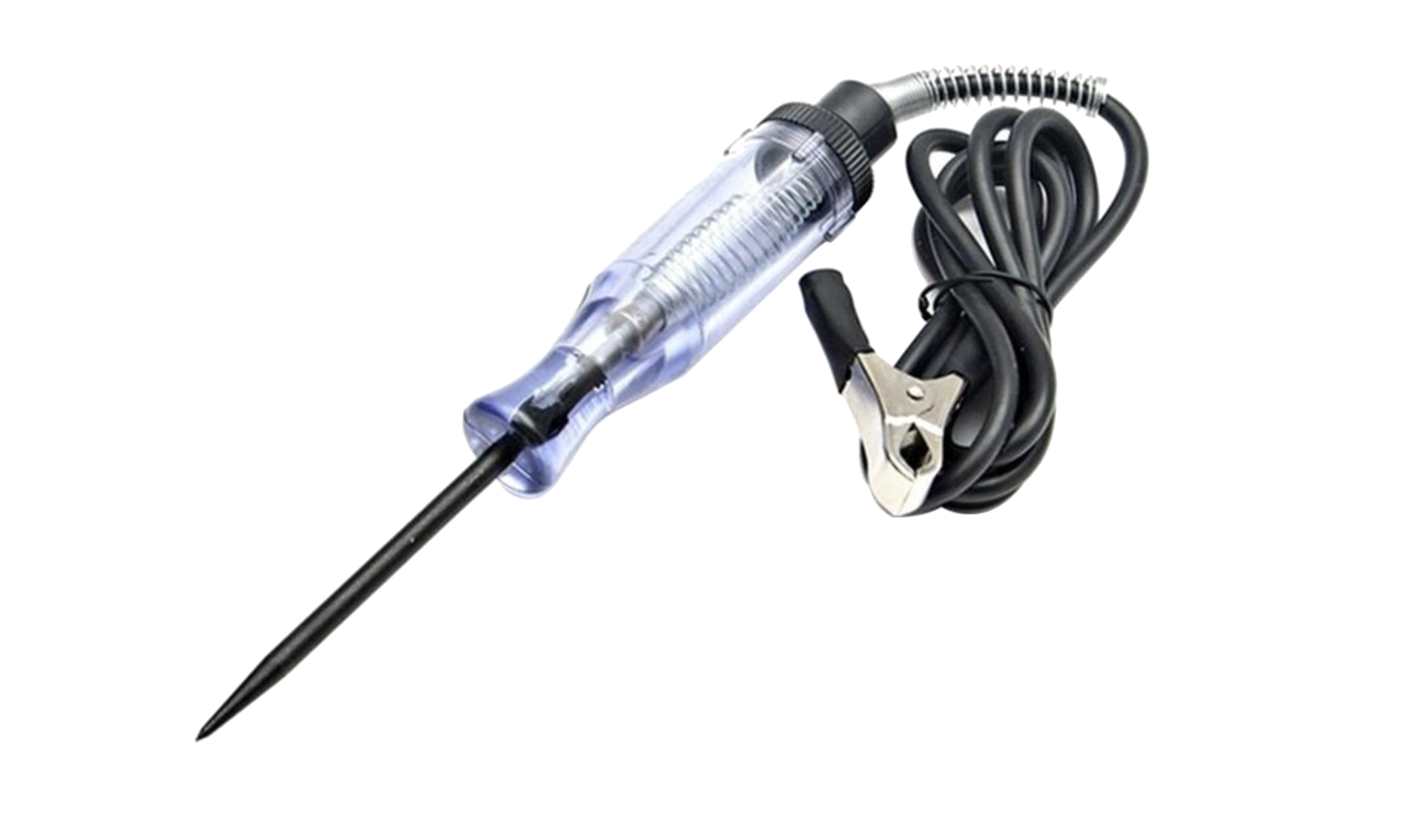 Test Light
Downright THE most useful electrical tool to have in your toolbox. Not only can it be used to set the static ignition timing on your vintage motorcycle, but it is also able to help you diagnose circuits, test electrical components, and switches. Consisting of two leads with a light bulb in the middle, they are dead simple tools that can be configured in a number of ways to troubleshoot electrical issues. If you were able to only have 1 electric tool to rule them all, this is it.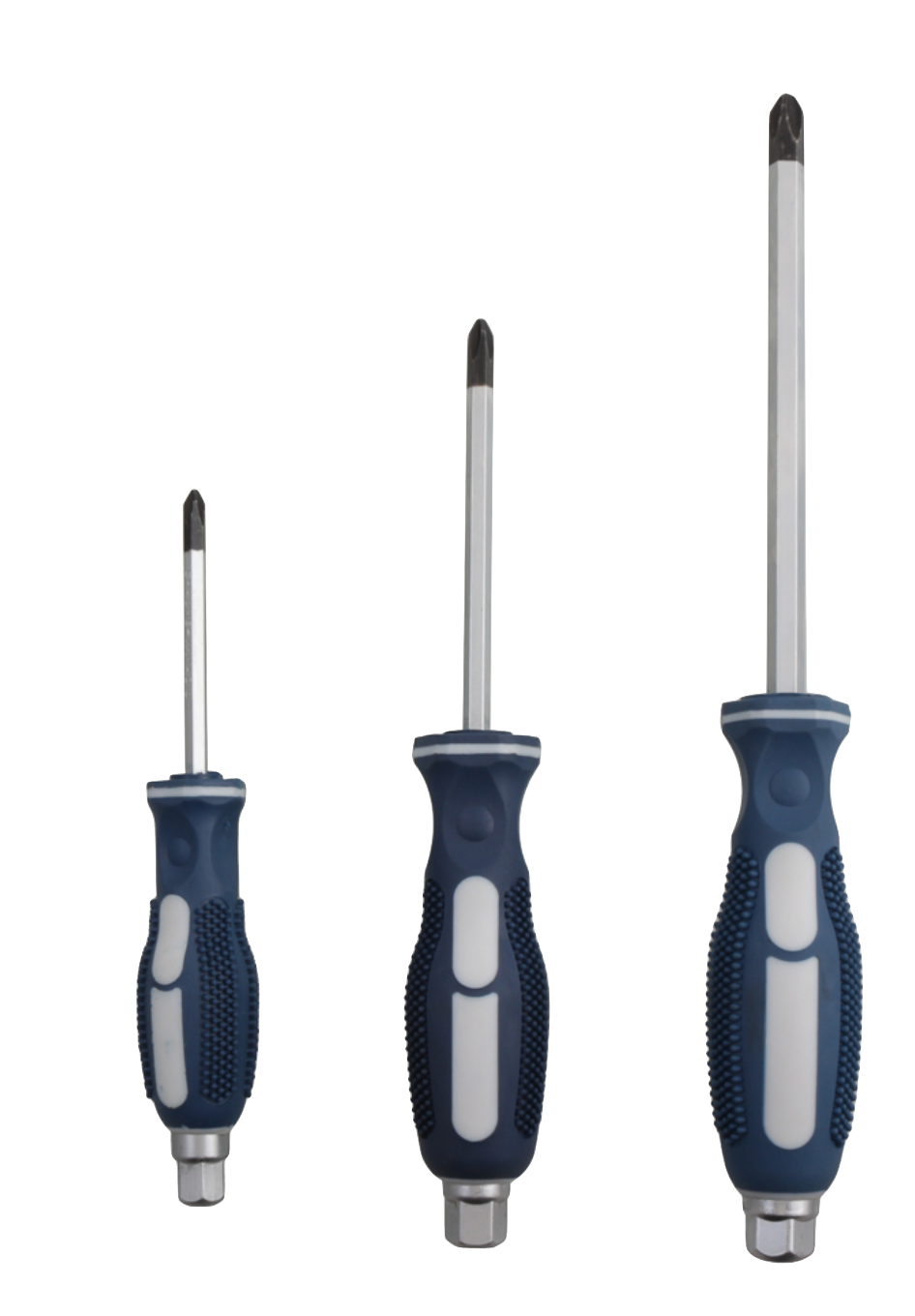 JIS Screwdrivers
The screws on many Japanese motorcycles from the 1970s use what are called JIS screws or Japanese Industrial Standard cross-head screws. Fasteners like these showed up on the engine and other components may look like Phillips head screws but in fact, they are JIS, which are slightly different in shape from the screwdriver tip. Using a Phillips head screwdriver can get you by, but they will often strip the heads of JIS screws leaving you in need of a screw extractor. JIS screwdrivers were also one of those tools that were difficult to find, but have come into accessibility in recent years.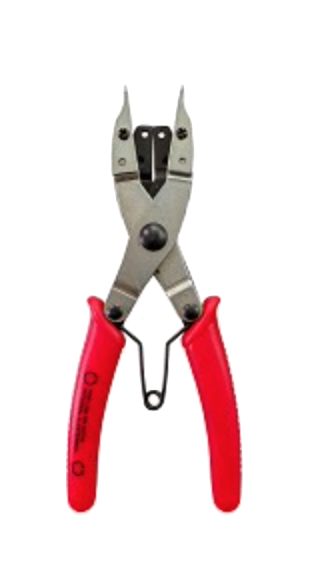 Snap Ring Pliers
It is surprising just how few tool kits include a set of snap ring pliers, considering how many snap rings are seen on different cars and motorcycles. Snap rings can be internal or external so make sure to pick up both the internal and external snap ring pliers as they are an absolutely necessity when working on vintage Hondas and any other vehicle.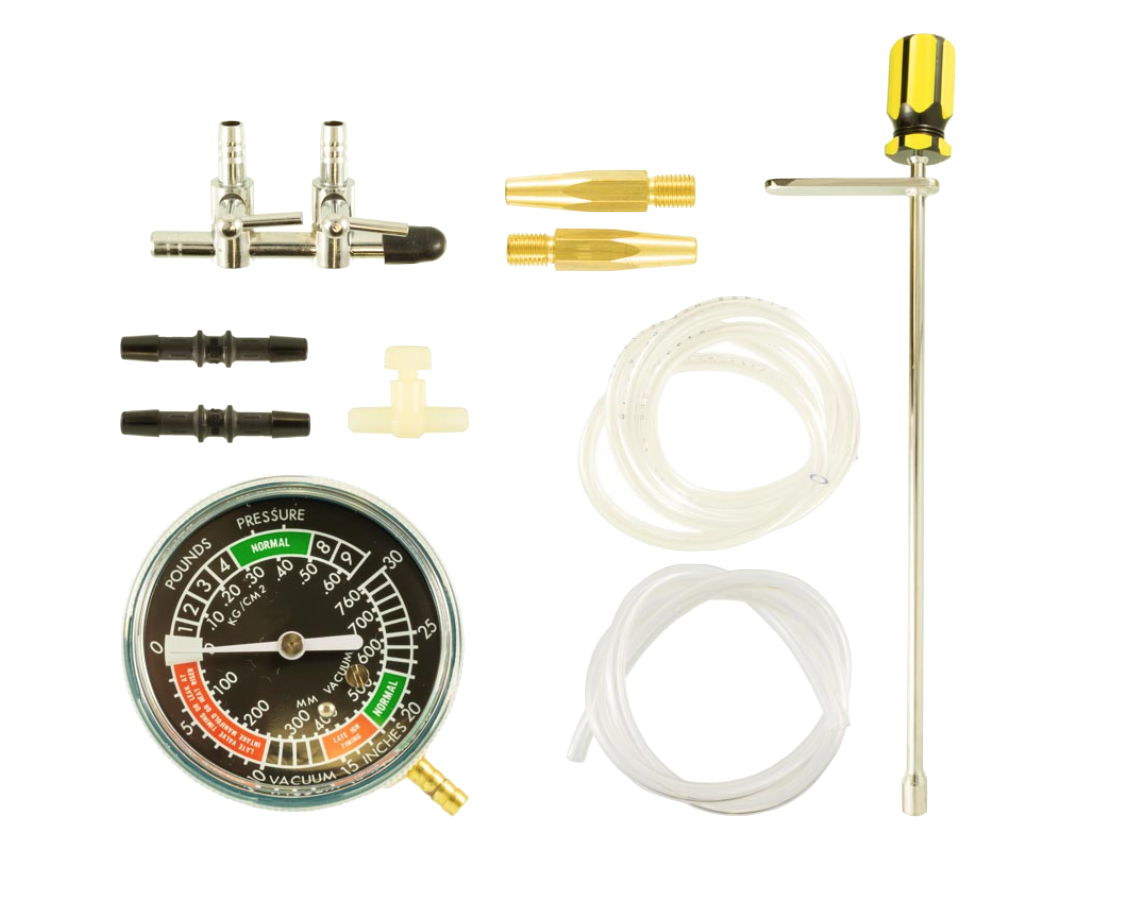 Carburetor Synchronization Kit
While not used on every vintage motorcycle, (IE: the CB175, CB350 & CB450 family of motorcycles) a carburetor sync kit is absolutely necessary to properly tune motorcycles like the CB360, CB750, and CB550 families of motorcycles. Vacuum synchronization makes a huge difference in balancing the airflow through the carburetors. Properly synchronized carburetors are often the difference between a hard-to-start motorcycle with erratic idle versus one that starts up on the first kick, idles like butter, and pulls smoothly through the RPM range.
Buy: CB360 / CL360 Carburetor Synchronization Kit
Buy: CB350F / CB400F / CB500K / CB550 / CB750 Carburetor Synchronication Kit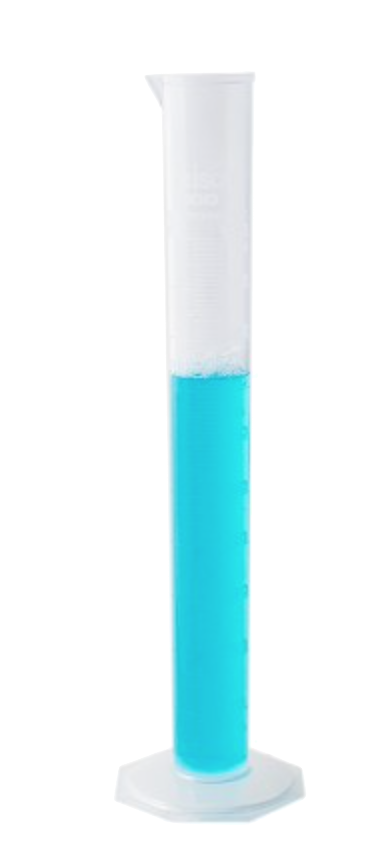 Graduated Cylinder
Just like the engine, fork oil needs to be changed. This might not seem important but the forks on your motorcycle use a very precise volume of oil. You should be changing the fork oil once a year so be sure to pick up the right measurement tool for the job.
Buy: 100 ml Graduated Cylinder

Spoke Wrench
Spokes hold the tension in-between the hub and rim. Periodically they will need to be adjusted, to bring a rim into running true and wobble free. The proper size spoke wrench for vintage Honda's are a bit of an odd size; this spoke wrench covers the two most common sizes you need for any vintage Honda motorcycle we support.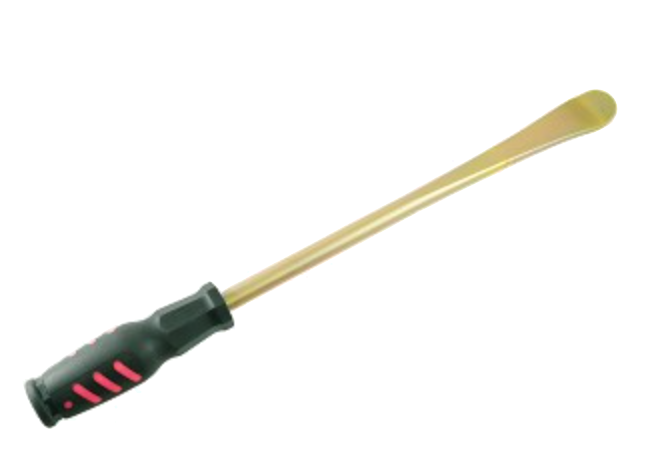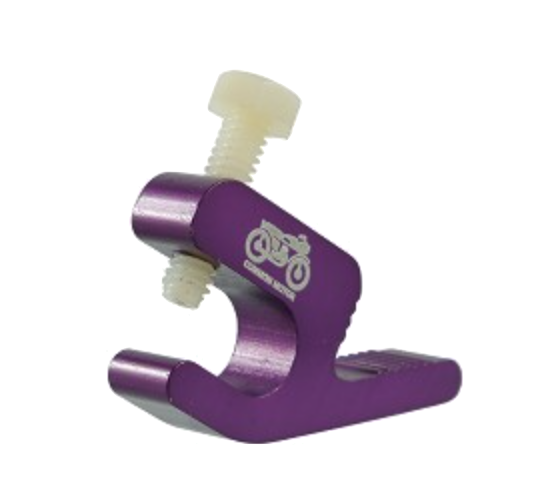 Tire Tools
There are two reasons we would recommend picking up good quality tire tools and changing your tires at home. First, it is a relatively simple and easy job with the correct tools. Second, it builds the skills needed to change a tube, something you should be able to do if you ever get a flat tire on the road. Tire tools can almost be never-ending, but here are the ones we have found most useful:
Tire Levers - A good, long set of tire levers will give you the leverage needed to pry off those old and dry tires. Modern street tires can be difficult to get on and off a rim as well, long tire levers help stretch the bead over the rim with ease.
Tire Tamer - A tool that grabs the edges of a tire and helps you hold it open while you are putting the inner tube into it. It is hard to understand how useful this is until you have changed a few inner tubes on a motorcycle.
Bead Holder - These are incredibly helpful for holding the tire bead in place while trying to pry it onto the rim. Without it, the bead can often pop back off while attempting to pry it on in another section of the tire.
Valve Core Removal Tool - a helpful tool for removing valve cores, when letting all the air out of the tube, attaching a valve stem fisher tool, or inserting tire balance beads.
Valve Stem Fisher Tool - Getting the inner tube valve stem through the hole of the rim can be incredibly challenging, especially if you have bigger hands. This simple tool slips through the hole in the rim and screws into the valve stem, allowing you to easily pull it into the rim when you install the tube. It includes a valve stem removal tool on the tip so you have everything you need in one tool. This can at times turn a 15-minute job into a 1-minute job.
Links to buy:
Tire Lever / Tire Bead Holder Kit