Whenever asked, we tell people there are 3 things you need to do before buying a vintage motorcycle:
1. Get your safety gear.
3. Build a core toolbox.
Tools are critical to vintage motorcycle ownership; these machines require regular maintenance to keep them running in tip-top shape, and are necessary to restore that dream bike to showroom new.
Building Your Tool Box: The Basic Tools Needed to Start Wrenching
The good news is that your toolbox does not need to be elaborate, however, it must contain some basics that every mechanic needs. Tools are an investment, period; this is why you should always buy quality tools. The money invested in quality tools will pay for itself with the amount of work that you are able to accomplish. Additionally, quality tools will always retain their value regardless of age and can be sold if need be. The acquisition of tools will be an ongoing project as long as you continue doing mechanical work: your collection of tools will slowly grow with the more advanced projects you take on.
Learn more about our King Tool Pro Tools line right here
We have divided the components of a core toolbox into 6 categories of tools that you need. These tools will allow you to accomplish most jobs on your vintage Japanese motorcycle as well as other projects you might come across.
____________________________________________________________________________________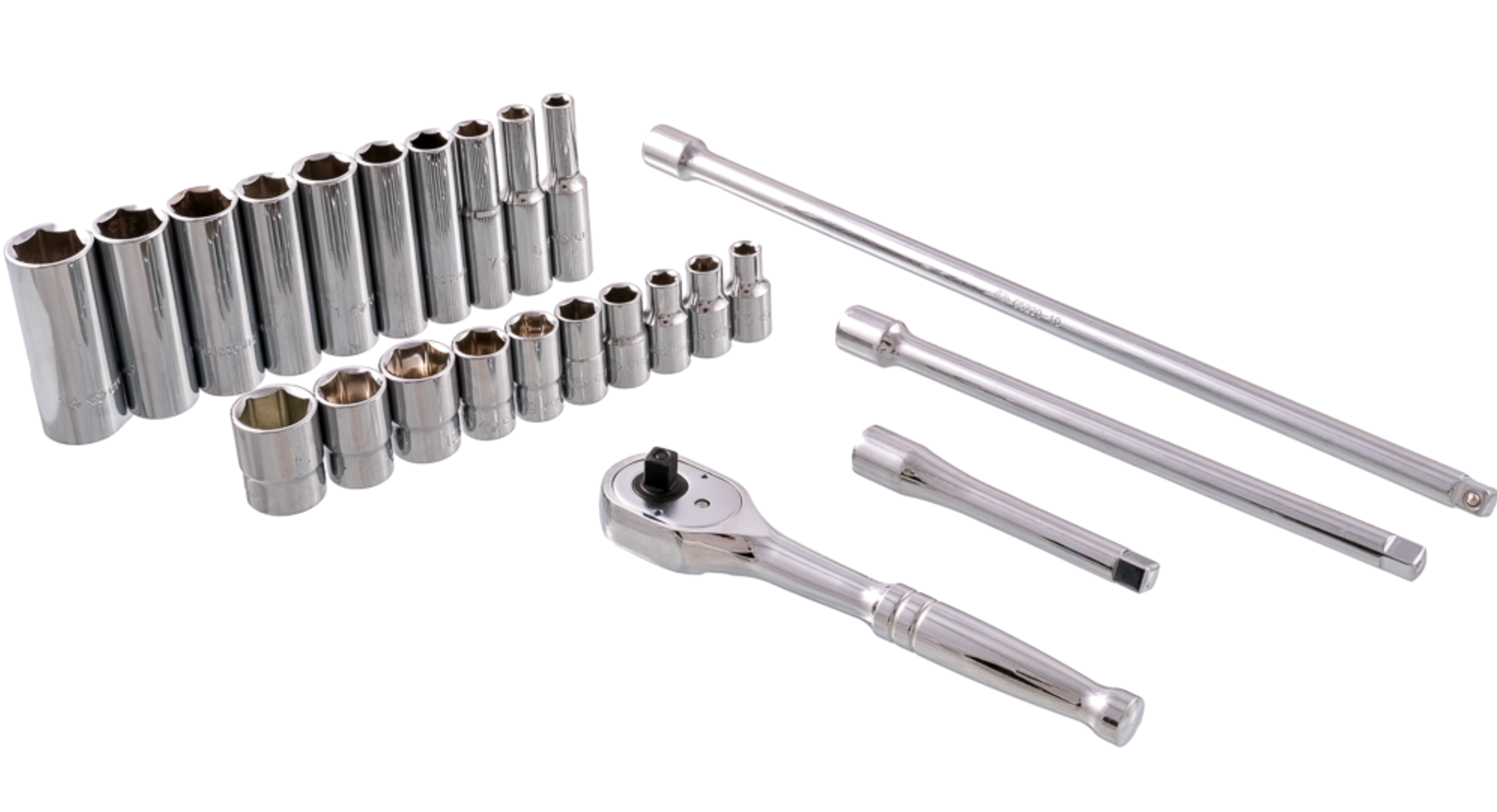 Category 1 - Sockets & Ratchets
Sockets and ratchets are what you will grab almost every time you work on your motorcycle; they allow you to efficiently remove bolts and nuts in tight spaces while fitting the fastener exactly. This avoids stripping or rounding off bolt heads. Sockets and ratchets are classified by a few different factors:
Drive Size

Measurement System

Grip Style (6-point vs 12-point)

Socket Length
Drive Size
Drive size refers to how a socket is attached to a ratchet using the square "drive." The drive will set the standard of what sockets and extensions can be used with the ratchet. The most common drive sizes are 1/4", 3/8", and 1/2". The size and length of the ratchet handle will increase as drive size increases. Thus larger ratchet handles can accommodate sockets needed to fit larger fasteners. For most work the 3/8" drive will get the job done and should be your primary ratchet.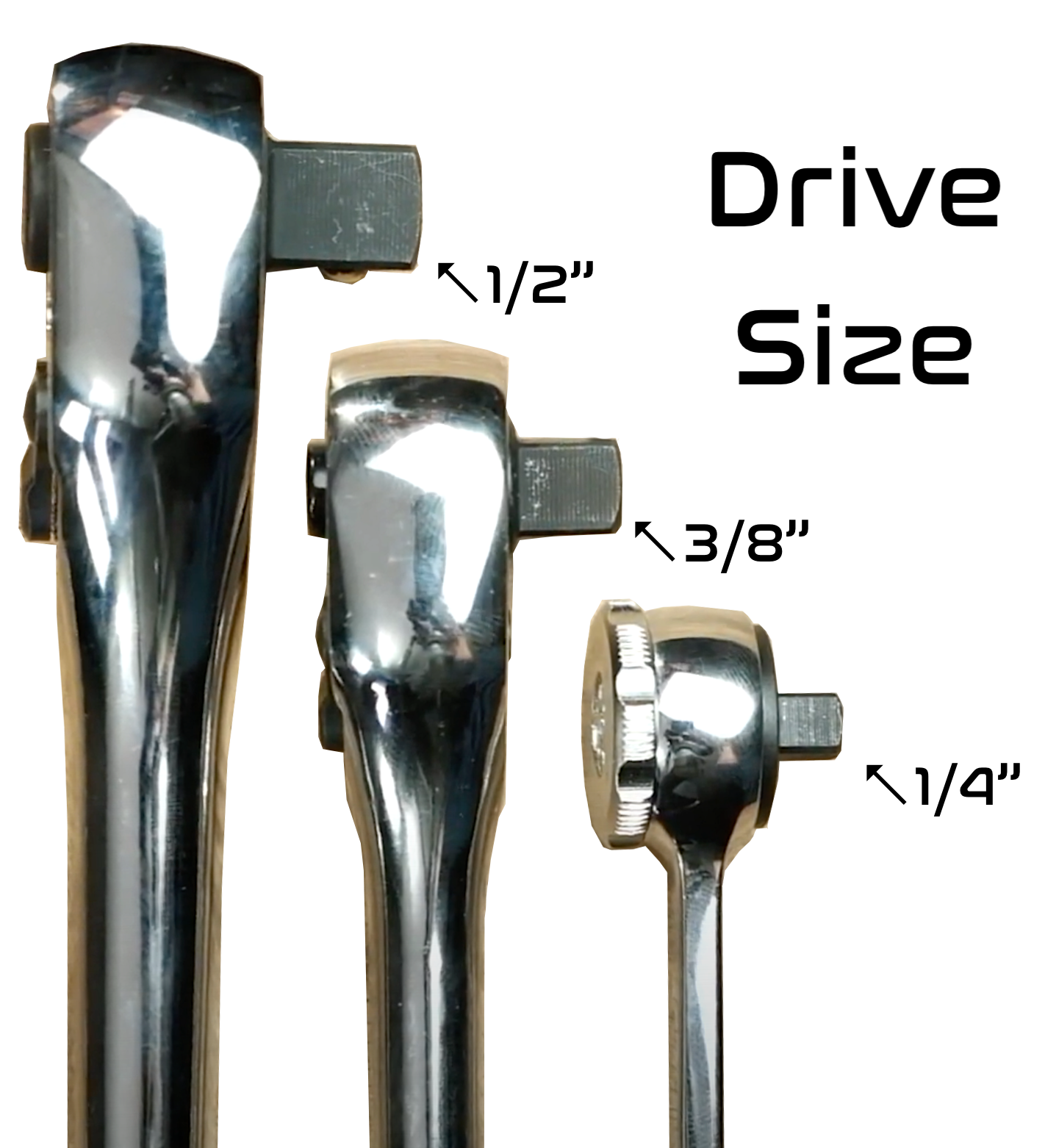 Measurement Systems (SAE vs. Metric)
Japanese motorcycles use metric hardware, however, up through the mid-1980s, the U.S. Automotive industry used SAE (Society of Automotive Engineers) aka "standard" fractional tools. This means there are a lot of SAE tools still floating around out there in the United States.
The difference between SAE and Metric sizing is relevant to wrenches and sockets. How do you tell them apart? Metric tools are sized in millimeters, (10MM, 12MM, etc.) whereas SAE tools are sized by fractions of an inch (7/16", 5/8", 11/32", etc). For wrenching on Japanese motorcycles you should focus on getting metric sockets, however, if you plan on working on an old American car built prior to the mid-1980s, SAE sizes will have to be acquired. Many tool kits sold at big box stores are full of SAE sockets, most of which you may never use, conversely there are minimal metric tools in such assortments.
Grip Style (6-Point vs. 12-Point Sockets)
The sockets themselves come commonly in 6-point and 12-point configurations in regards to how they fit on a hexagonal nut or bolt head. 6-point sockets are hexagon in shape, hence their name, whereas 12-point are two hexagons imposed on one another. 6-point sockets always grab a bolt head better than 12-point, which are notorious for rounding off the corners of a nut. Again many big box store combo tool kits are full of 12-point sockets, which are less than ideal. We stick exclusively to 6-point sockets whenever possible.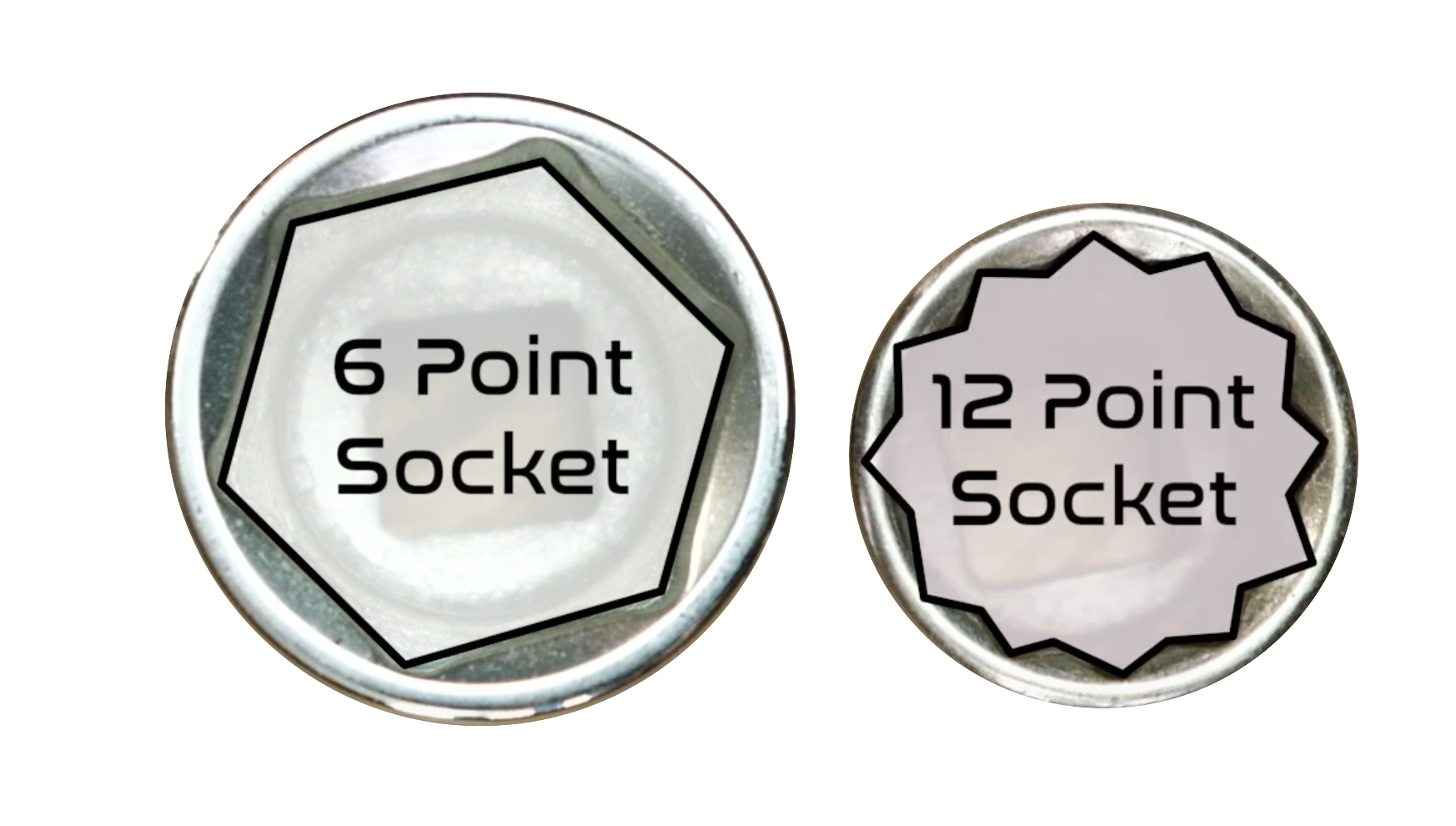 Socket Length
Finally, there is regular length versus a deep wall, with the latter being a lengthened extrusion of the first.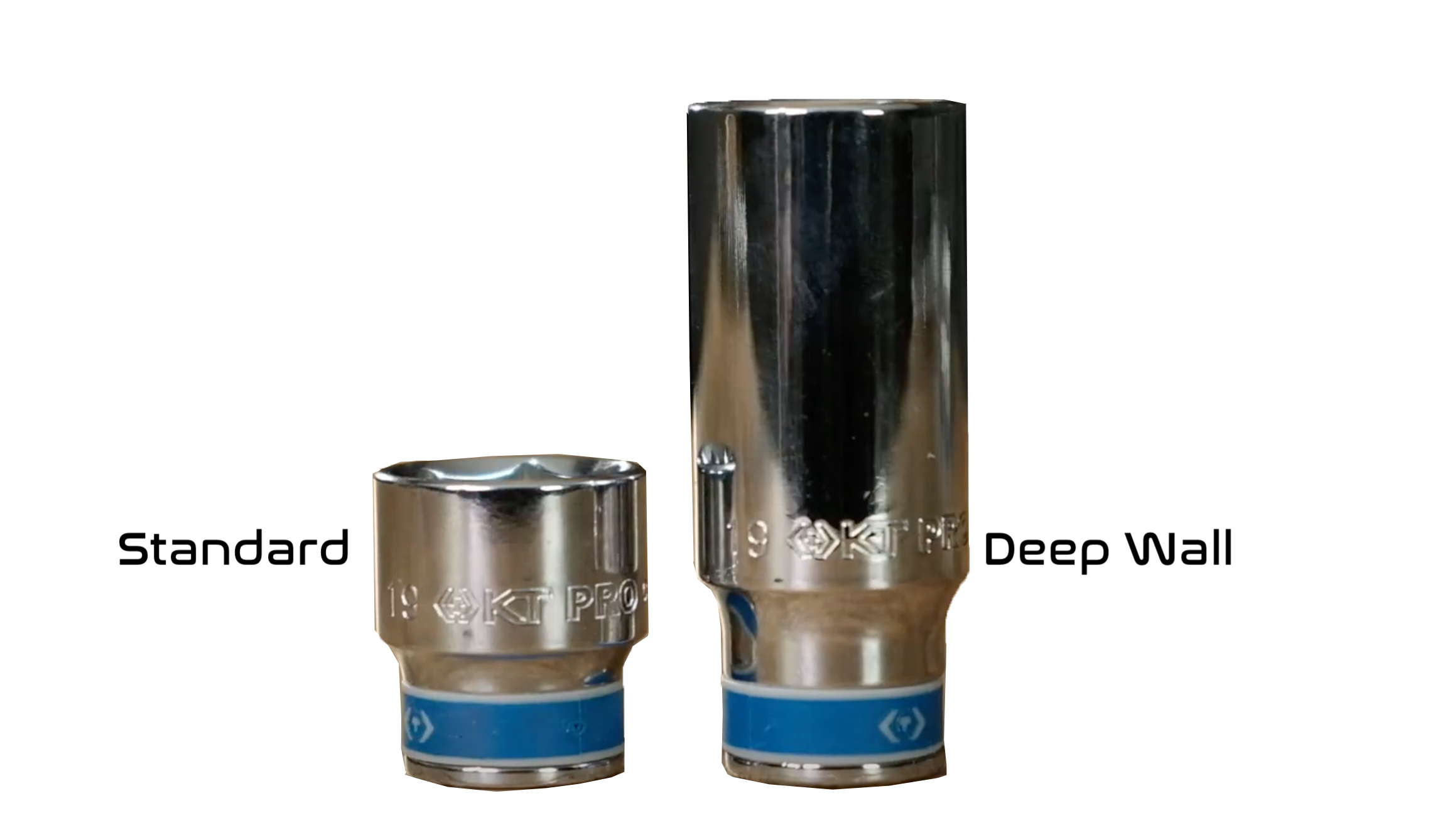 In addition to the ratchet handle, there are a variety of extensions that lengthen the reach of a socket. I find myself using a 3/8" ratchet with a 3" extension and a deep wall 6-point socket most of the time.
Links to buy: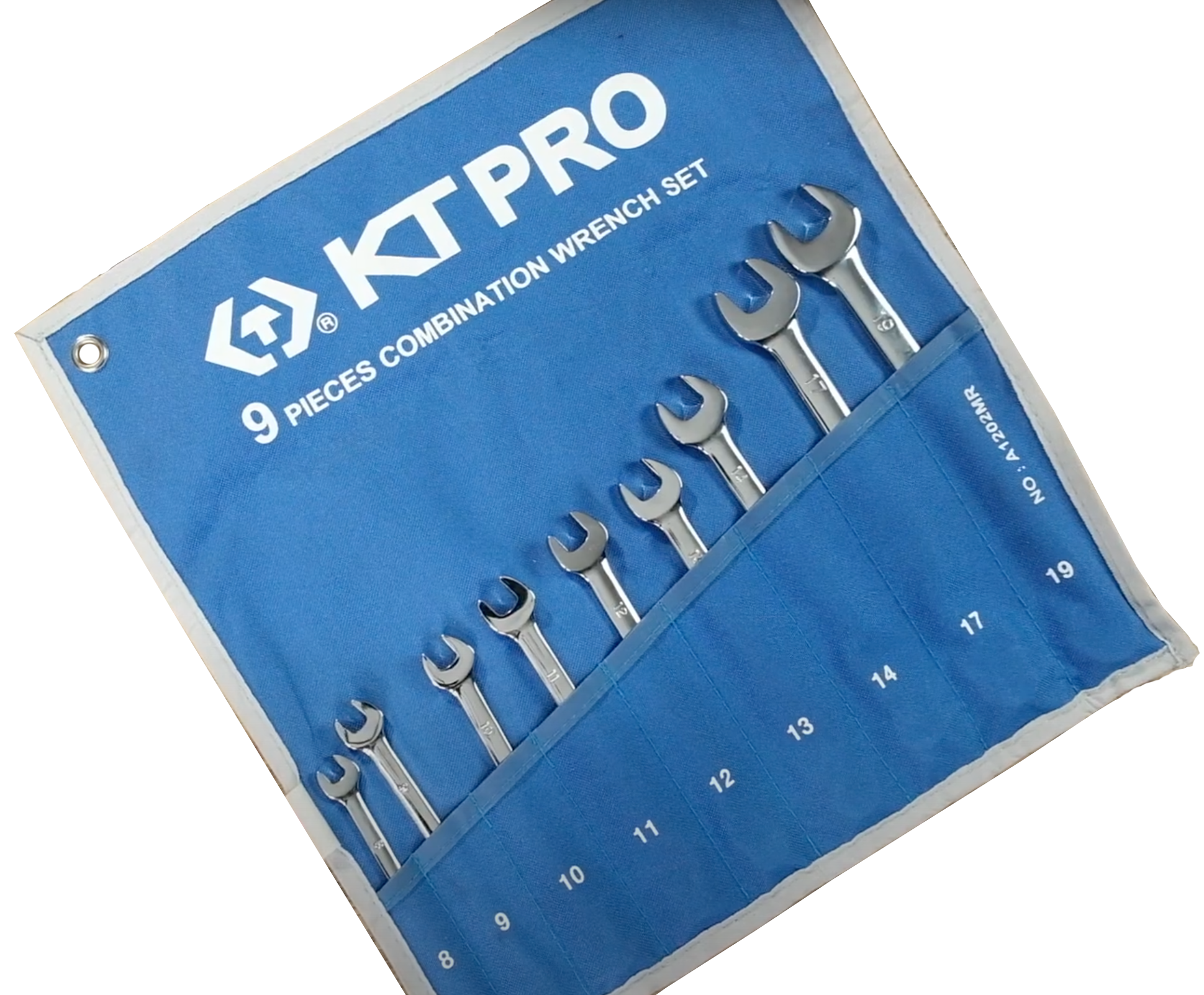 Category 2 - Wrenches
Combination Wrenches
Combination wrenches are named so because they are a combination of two usable ends, typically an open end and a boxed end. Both ends are designed specifically to be able to change the angle of attack or position on the bolt / nut you are trying to reach. It is "open-end" wrenches that many people think of when using the term wrench. The boxed ends of combination wrenches tend to universally be 12-point, while more prone to slipping than a 6-point, is a necessary compromise to allow a larger range of motion when using the wrench since the tool is fixed shape. Additionally, there are combo wrench designs out there with two different sizes on either end, many times dual open end, less common dual box. Such wrenches should be seen as a supplement to a good quality set of combination open end/box wrenches, where each wrench is the same size on both ends.
Adjustable Wrenches
Adjustable wrenches, often called Crescent wrenches (Crescent being a brand name), are another great addition to your toolbox. A set of two or three in different sizes are great to have. While their gripping power is often less than ideal, they come in handy when you are dealing with odd-sized fasteners that you may not have a specific sized socket or combo wrench for. The nature of the adjustable jaw has a small amount of play (wiggle); a quality wrench will have a minimal total amount of play, and cheap ones tend to have excessive movement. This means the cheap ones fit loosely and tend to slip. While adjustable wrenches are useful, they should be thought of as a last-choice tool to avoid breaking a fastener or busting your knuckles when they slip.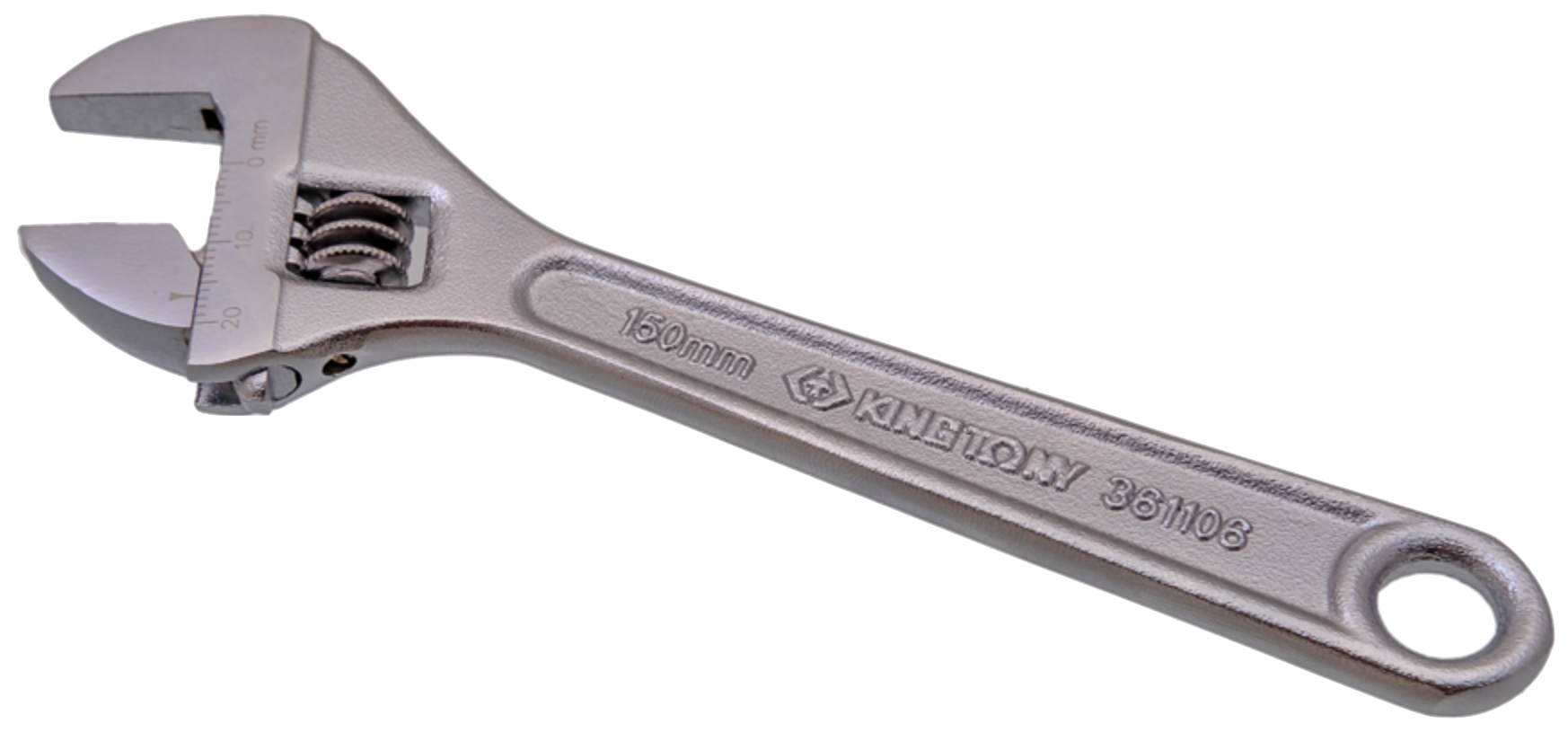 Links to Buy:
Metric Open & Box End Combination Wrench Sets
____________________________________________________________________________________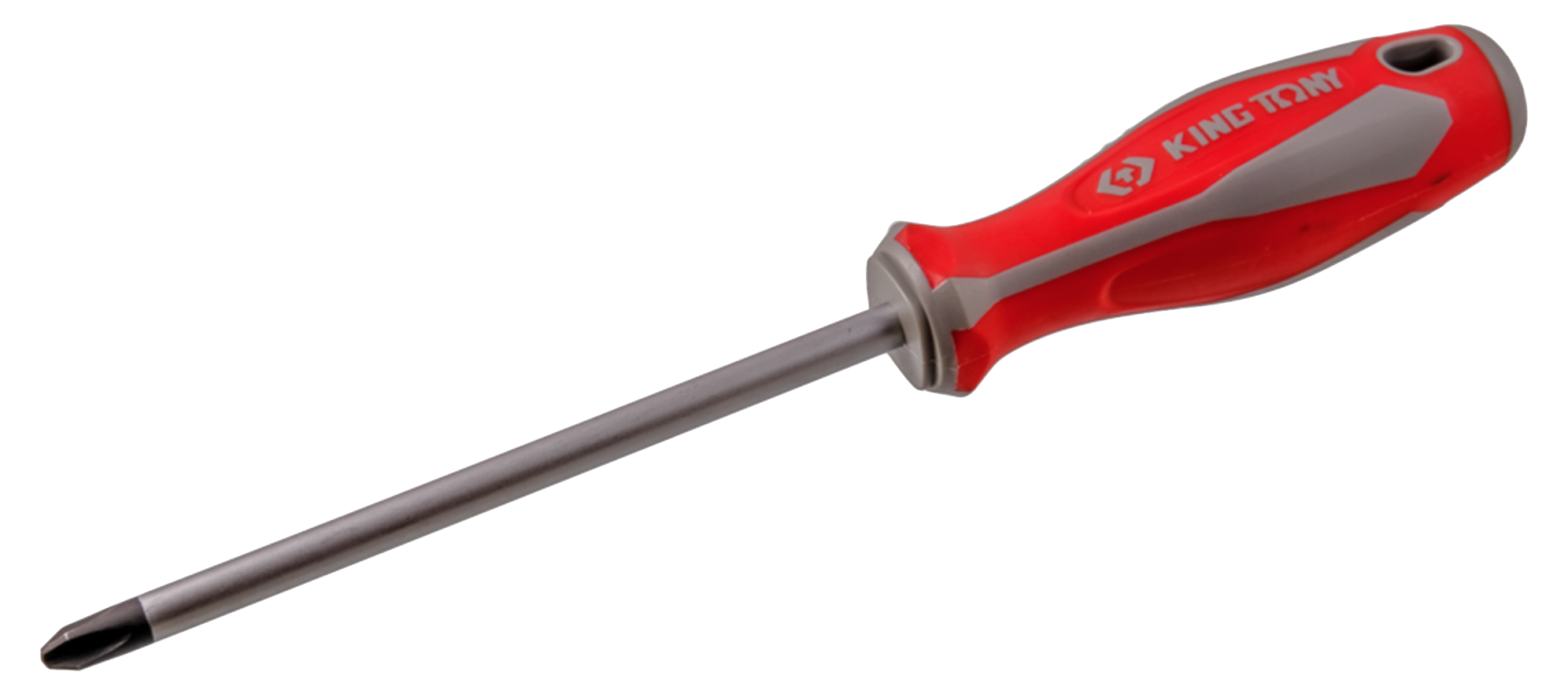 Category 3 - Screwdrivers
Screwdrivers come in a variety of sizes and configurations, and they seem to be a tool that having a wider variety of is better. Each one will prove to be useful at some time or another. Most folks are familiar with the two basic types of screwdrivers, Flathead (slotted) and Philips. Again, a good assortment of both types in sizes from large to small and short to long is what you need. In addition to standard screwdrivers, we also carry a line of heavy-duty screwdrivers that have a hex body so a wrench can be used to apply extra torque when using it. They also have a full shank metal body with a metal end cap, so a hammer can safely be used on the back of them. Do yourself a favor and buy real screwdrivers rather than using one of those handles with the interchangeable tips as they are junk.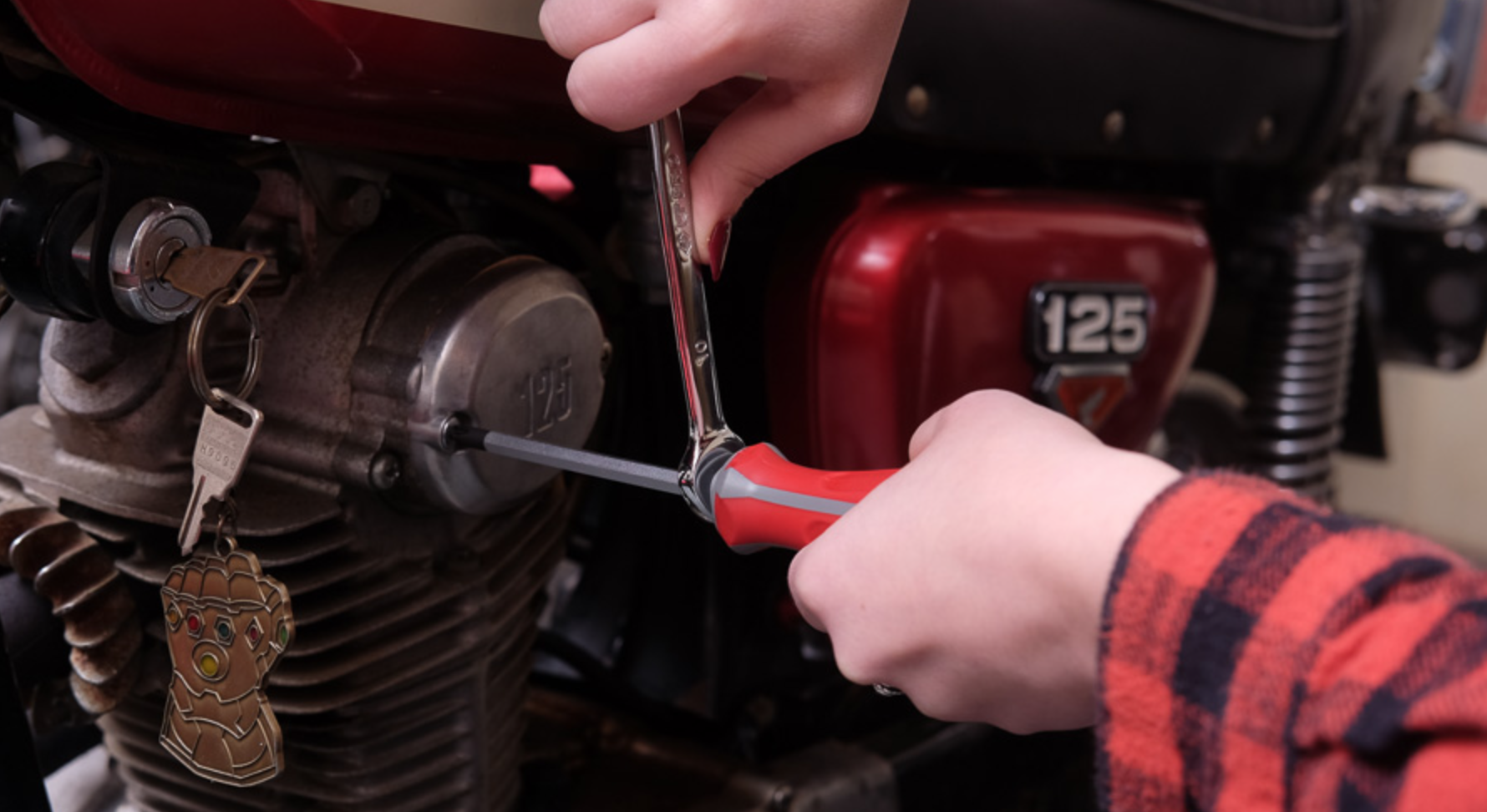 What are JIS screwdrivers?
JIS (Japanese Industrial Standard) is the standard of screws that are used on the vintage Honda motorcycles we support as well as many other Japanese motorcycles of this era. While JIS screwdrivers are sold and made, we do not consider them essential to working on these motorcycles as the majority of tasks can be done without the danger of stripping the threads with a standard Phillips screwdriver. The exception to this is the engine bolts which we recommend using an impact driver to remove and replace with the stainless steel Allen bolt kits and anti-seize compound on the threads.
Links to buy:
____________________________________________________________________________________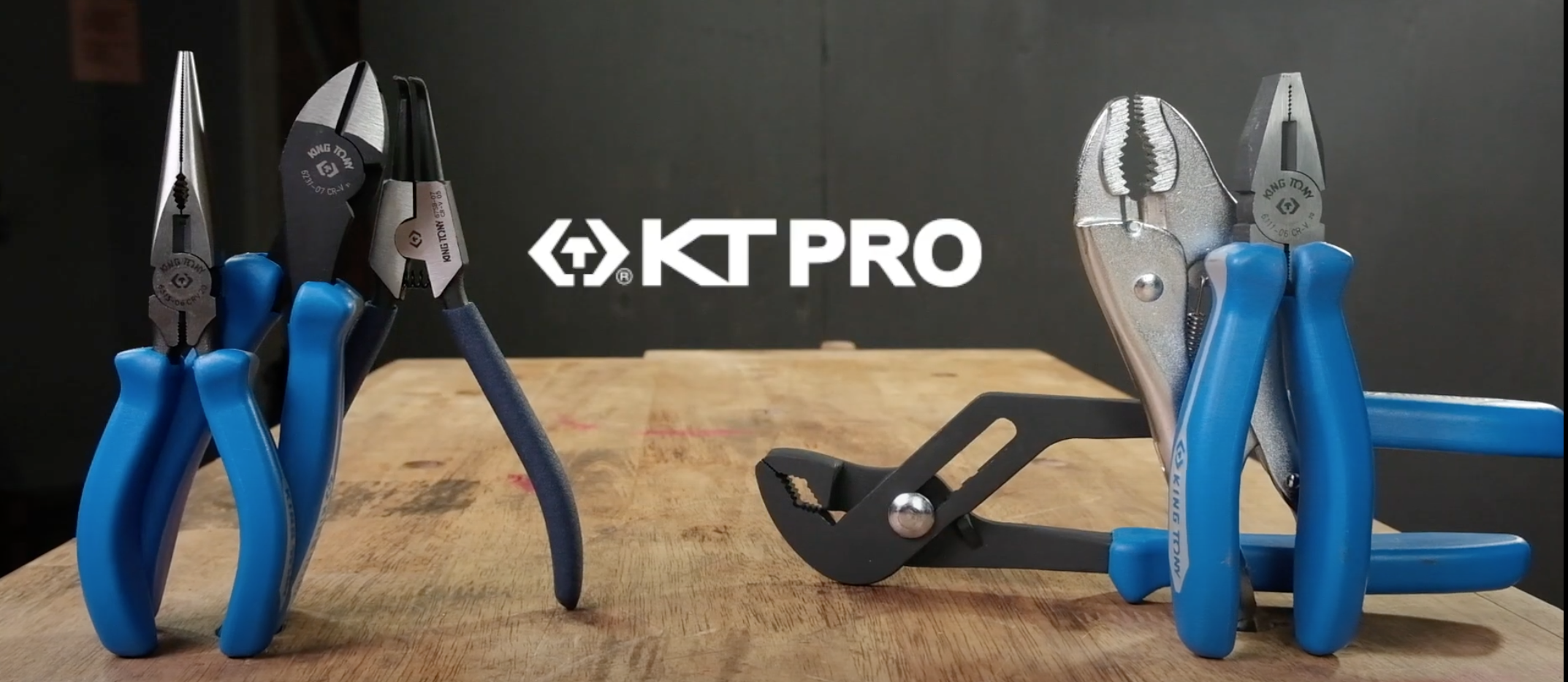 Category 4 - Pliers
There are countless varieties of pliers as they are invaluable tools for grabbing, squeezing, and holding odd size things. Unfortunately, they also tend to be used incorrectly as a substitute for sockets or combination wrenches. Pliers come in a variety of sizes and types and just a few pairs will cover most of your needs. Standard, needle nose, wire cutters, snap ring, locking pliers, and slip-joint are tool box staples.
Standard Pliers
These are your run-of-the-mill pliers that use a serrated jaw and usually have a wire cutter built into them as well. They are useful in pulling out cotter pins, snipping wires, and countless other situations.

Needle Nose
While similar to the standard pliers, these have a long tapered jaw that's useful for getting into tight spaces. We use them to retrieve parts and pieces, grab and hold things in tight spaces, and cut the occasional wire.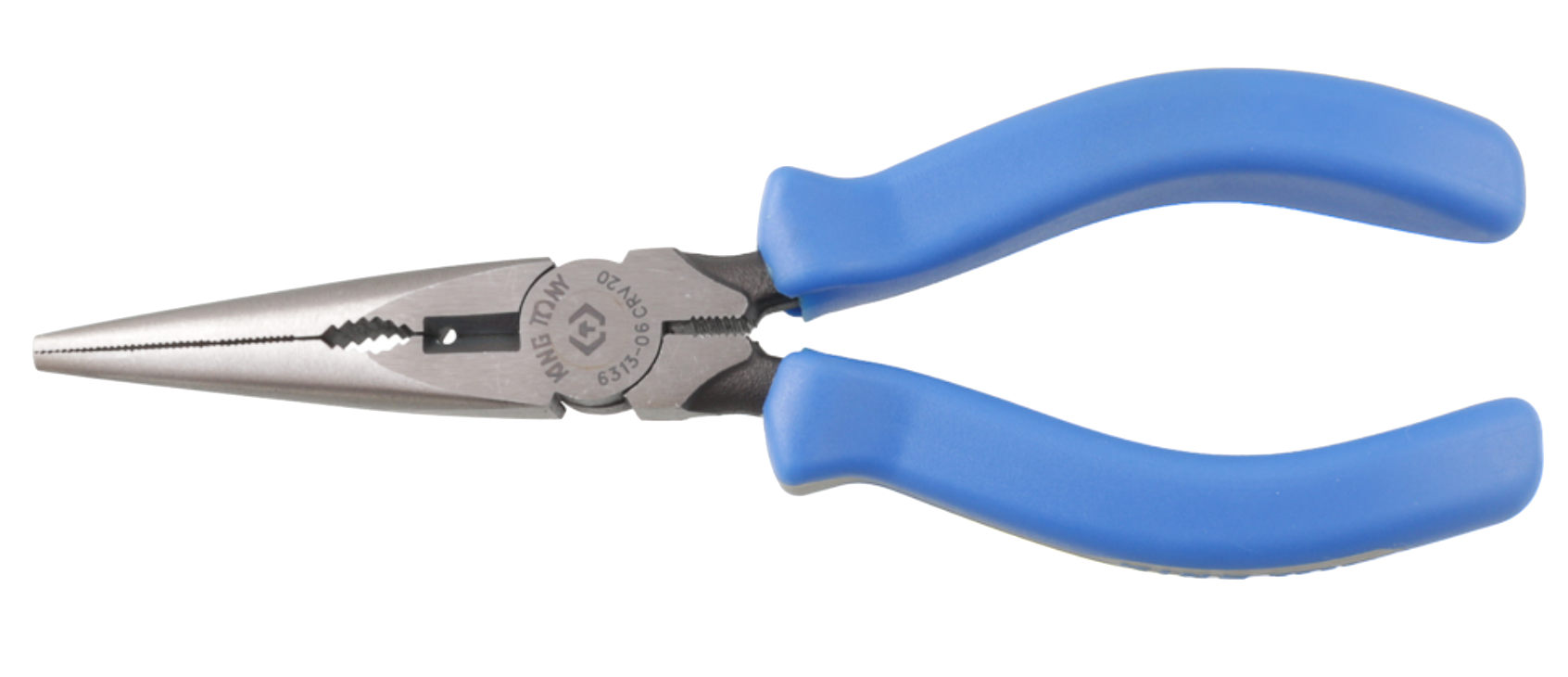 Side Cutters (Wire Cutters)
While side cutters are not necessarily pliers, we group them into this category because of their function and use. A good solid pair of wire cutters are useful for of course clipping wires, but they can also get into spaces to cut cotter pins, small bolts, and cables. Get a pair with big cushy grips so you can really put force into them if you need to.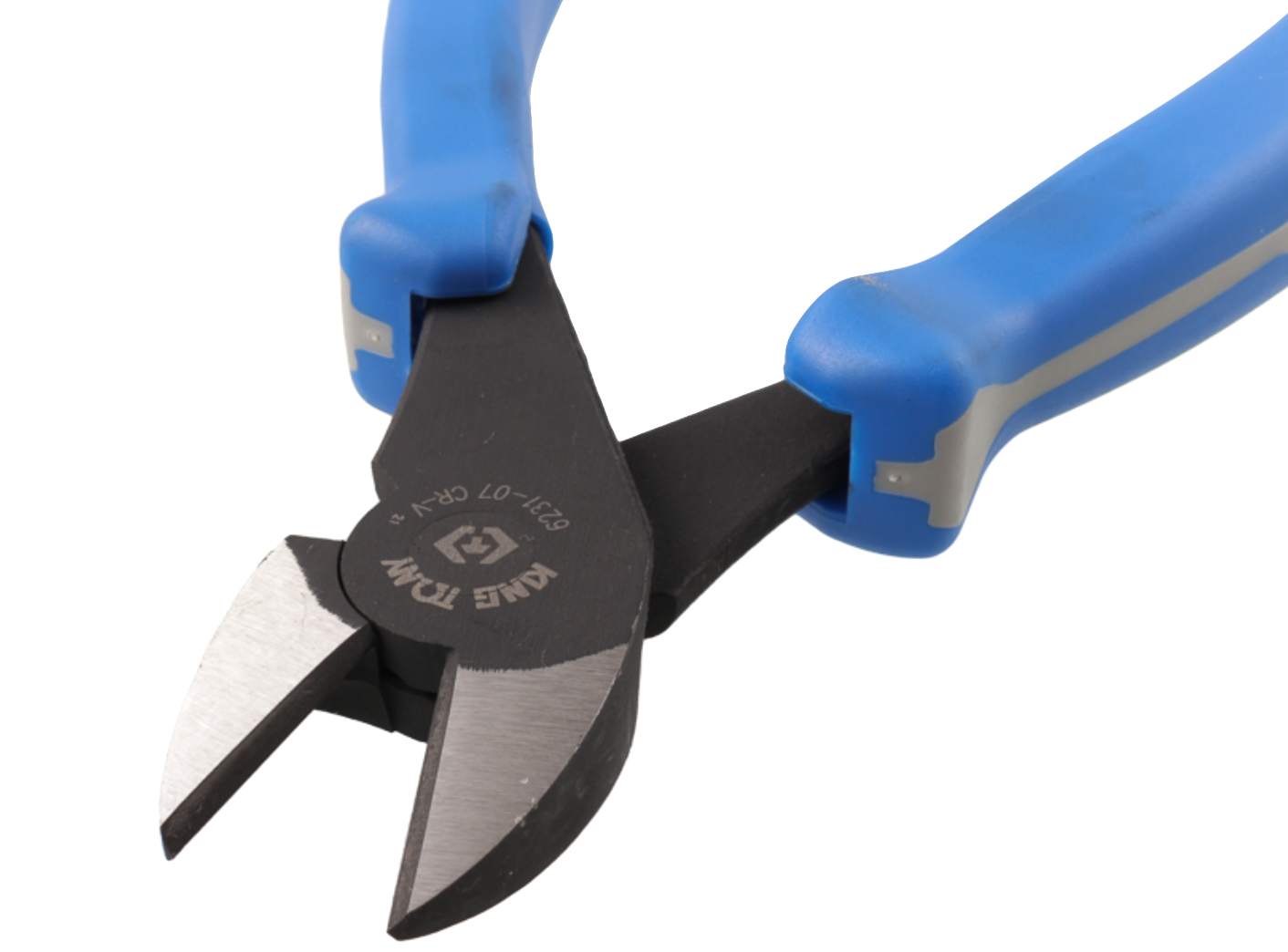 Snap Ring Pliers
It is surprising just how few tool kits include a set of snap ring pliers, considering how many snap rings are seen on different cars and motorcycles. Snap rings can be internal or external so make sure to pick up both the internal and external snap ring pliers as they are an absolutely necessity when working on vintage Hondas and any other vehicle in our opinion.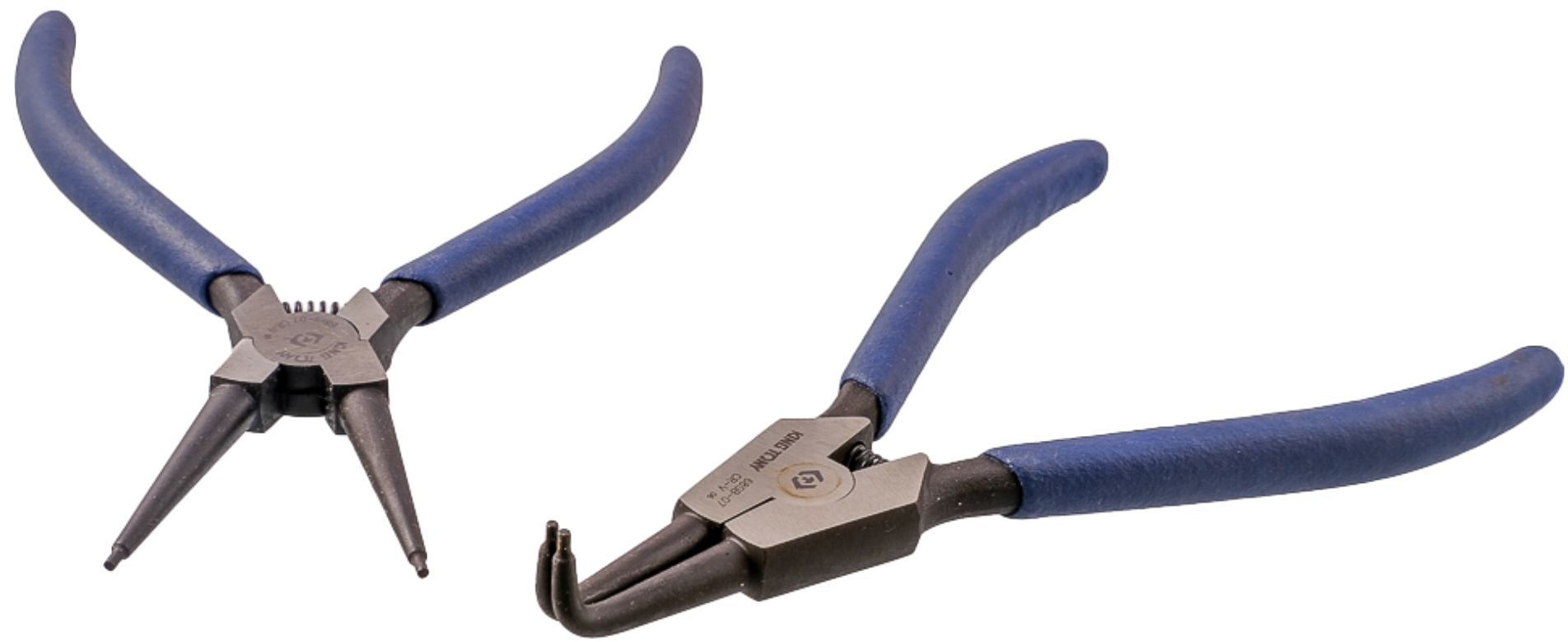 Slip-Joint Pliers
These can often be called water pump pliers or Chan-nel-lock's (Chan-nel-lock is a brand name) and are useful due to their extendable jaw that allows you to grab onto large or weird-shaped fasteners. One pair is usually all you need for breaking parts loose or gripping the odd-shaped item.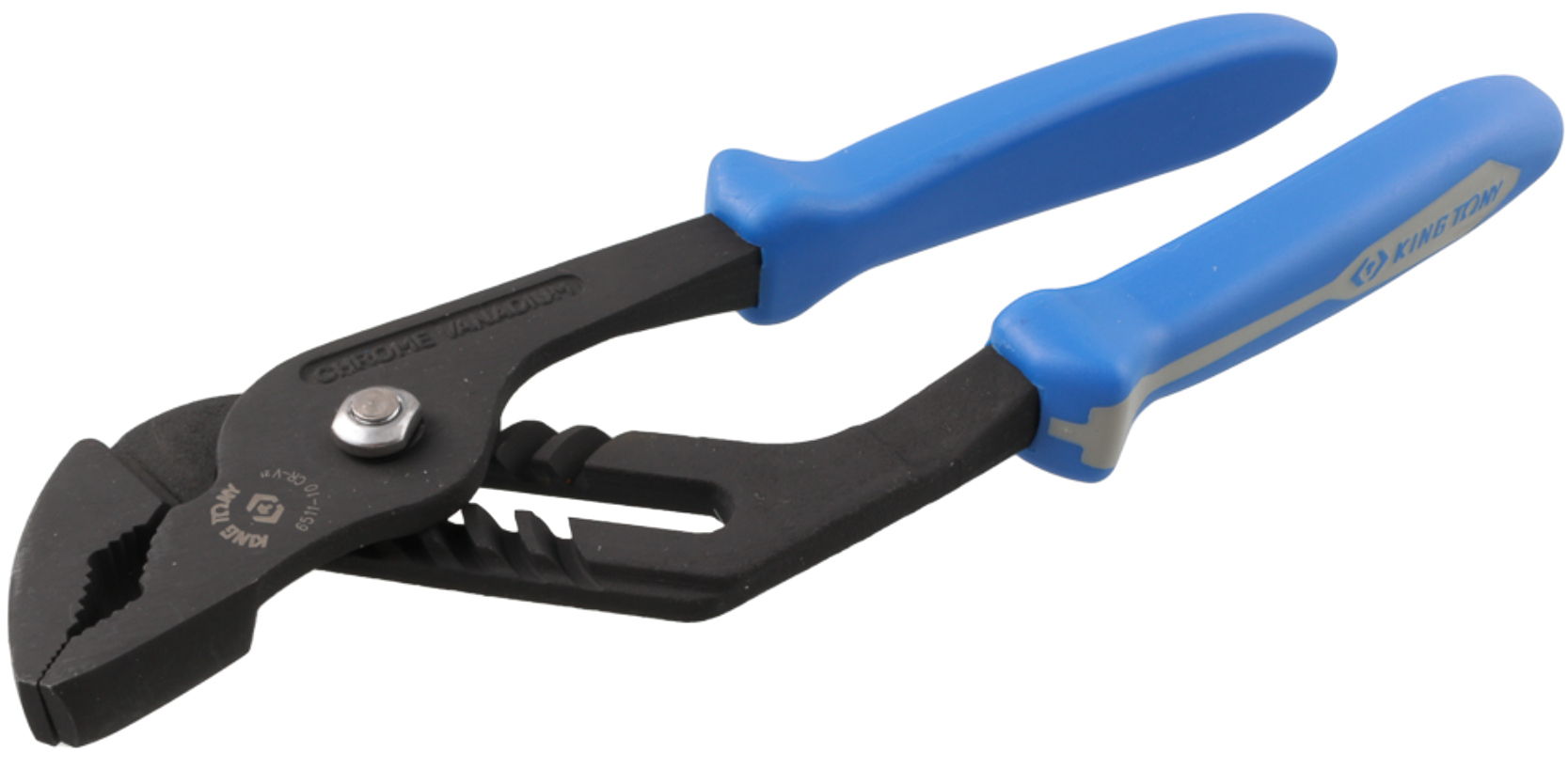 Locking Pliers
Locking pliers (also known by their original brand, Vice Grips) are also a must as they have an extreme grabbing force that cannot be matched; essential for removing a bolt with a stripped head. You will use both the needle-nose versions and standard jaw more than you expect.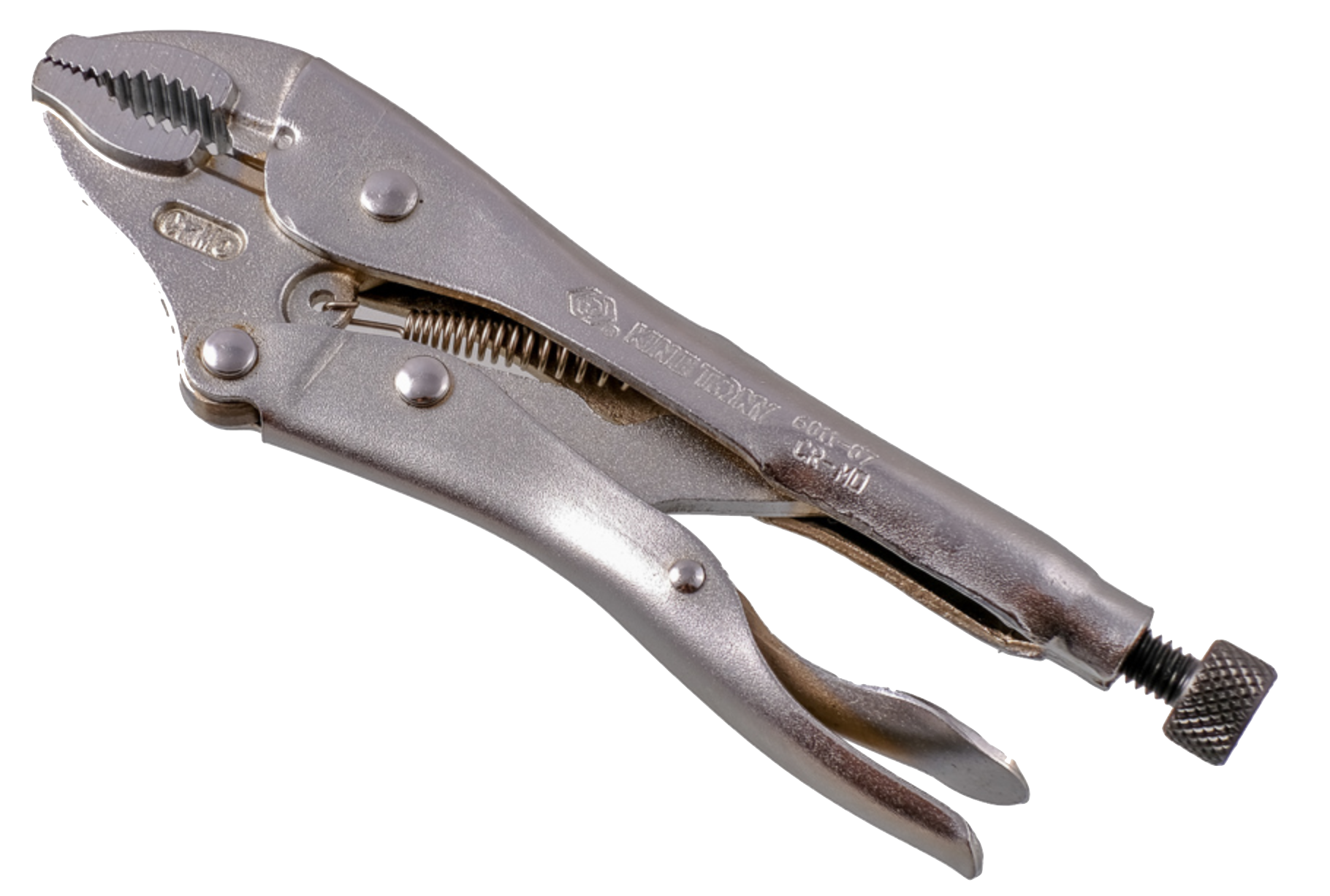 Links to Buy:
Snap Ring Pliers - Coming Soon
____________________________________________________________________________________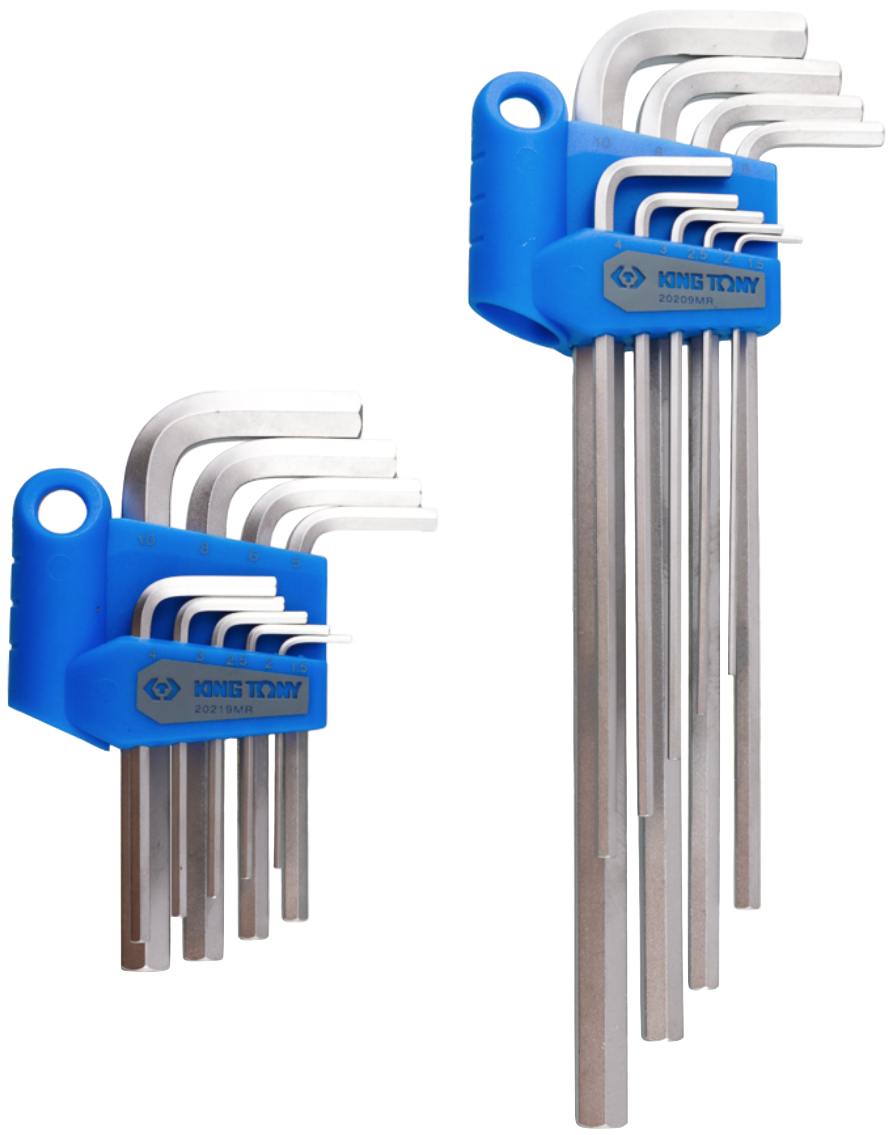 Category 5 - Hex Keys
Hex keys or socket head keys often called Allen wrenches/keys (again Allen is a brand name) are becoming more and more frequently used on metric machinery. While both SAE and Metric socket head bolts exist, SAE versions are rarely found on most mechanical things. By the time the popularity of socket head fasteners came to be, most of the world, (including the USA) was manufacturing in the metric standards. Hex keys can have a wide variety of quality in manufacturing. We often see big box tool sets include an absolute joke of hex keys. Often they are made from soft alloys, which can strip, and are very short in length providing minimal leverage to apply torque to the bolt in question.
At the very basic level, you will want a comprehensive set of hex keys (they come in long and short versions, we recommend the longer ones) in an organized holder so you do not lose track of them. If you are using them often it is worth it to invest in a set of hex key "T handles" or better yet, hex key sockets to use with your ratchets. Hex key sockets are something we have wanted access to for YEARS and we are finally seeing them come to market.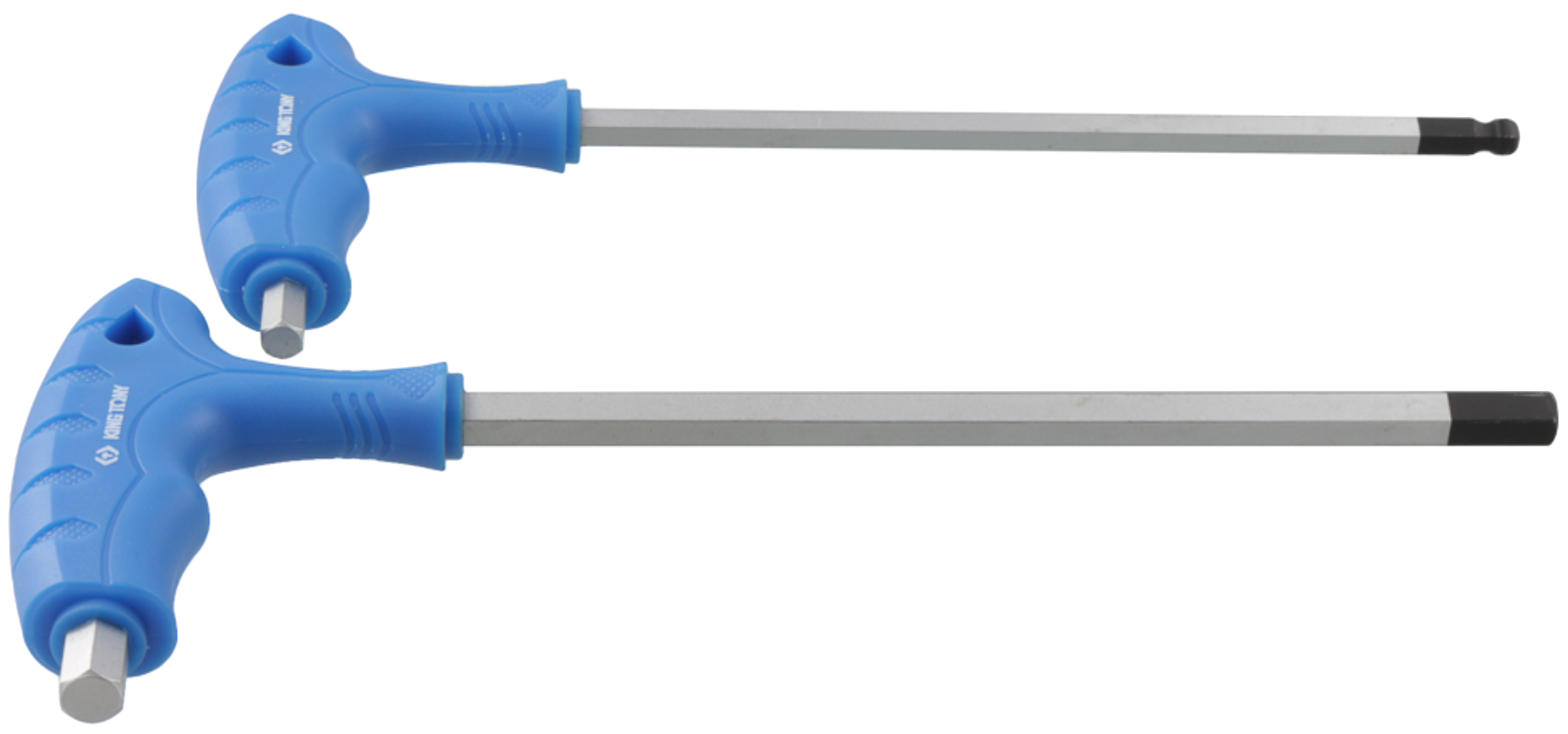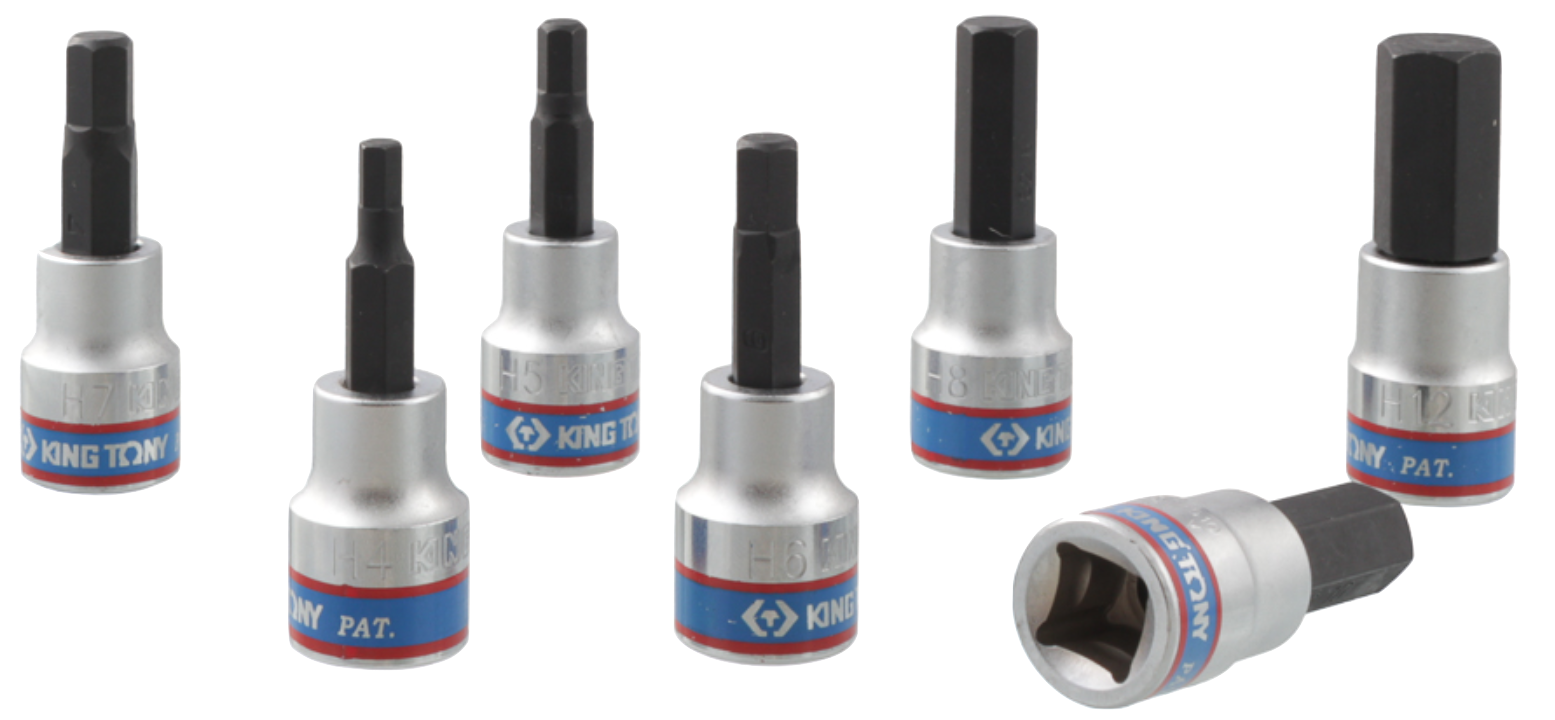 Links to Buy:
Metric Hex Key Wrench Set

T-Handle Metric Hex Key Wrench Set

Metric Hex Bit Socket Set - 3/8" Drive
____________________________________________________________________________________
Category 6 - Specialty Tools
Specialty tools will involve tools specific to what you are working on or a few tools that do not quite line up with other categories. We will have a separate video and article showing a few of the specialty tools you want for working on a vintage Honda motorcycle, but one we do want to showcase here is the torque wrench.
Specialty Tools - What tools do you need specifically for working on your vintage Honda motorcycle - coming soon
Torque Wrench
We all know the older mechanic who knows his bolts are "tight enough" to feel like they are safe. That knowledge and experience comes from years of wrenching on vehicles but also a time when torque wrench technology was unobtainable for most. Now, torque wrenches are more accessible than ever and necessary addition to every toolbox to guarantee the safety and reliability of your motorcycle when working on it yourself. Important fasteners on your motorcycle have a dedicated torque specification that puts those fasteners as a specific stretching point to both keep things tight enough and also to keep the fastener from breaking when under load. Investing in a good quality torque wrench is a necessity. A good quality torque wrench that has been taken care of and not abused will last you a lifetime. Avoid the $19.95 cheapo torque wrenches, or an unknown used wrench, as accuracy and reliability may be compromised or just wayyyyy off. Torque wrenches are a precision instrument, so pony up now and get a decent one and never look back.

Links to buy: