Why do my new spark plugs not fit in my spark plug boots?
Sometimes you do not know what you do not know. When buying spark plugs from us or anyone else it is important to know that spark plugs can have two different spark plug terminals (that is the small metal part on the tip of the spark plug that the spark plug boot clips onto).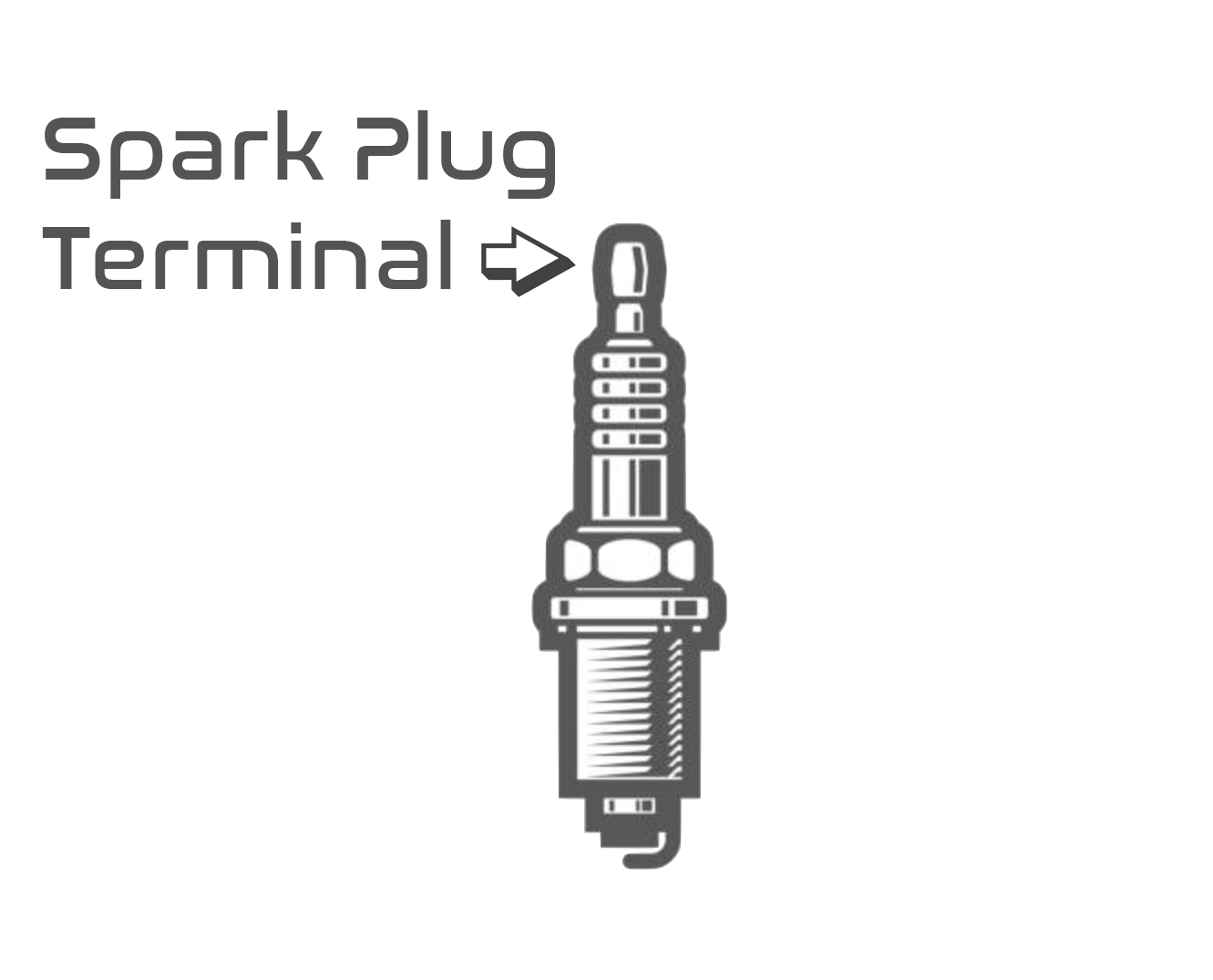 Whether from us or your local autoparts store, spark plug terminals have two variations; a terminal nut and a terminal stud. The photo below shows you the visual difference between the two.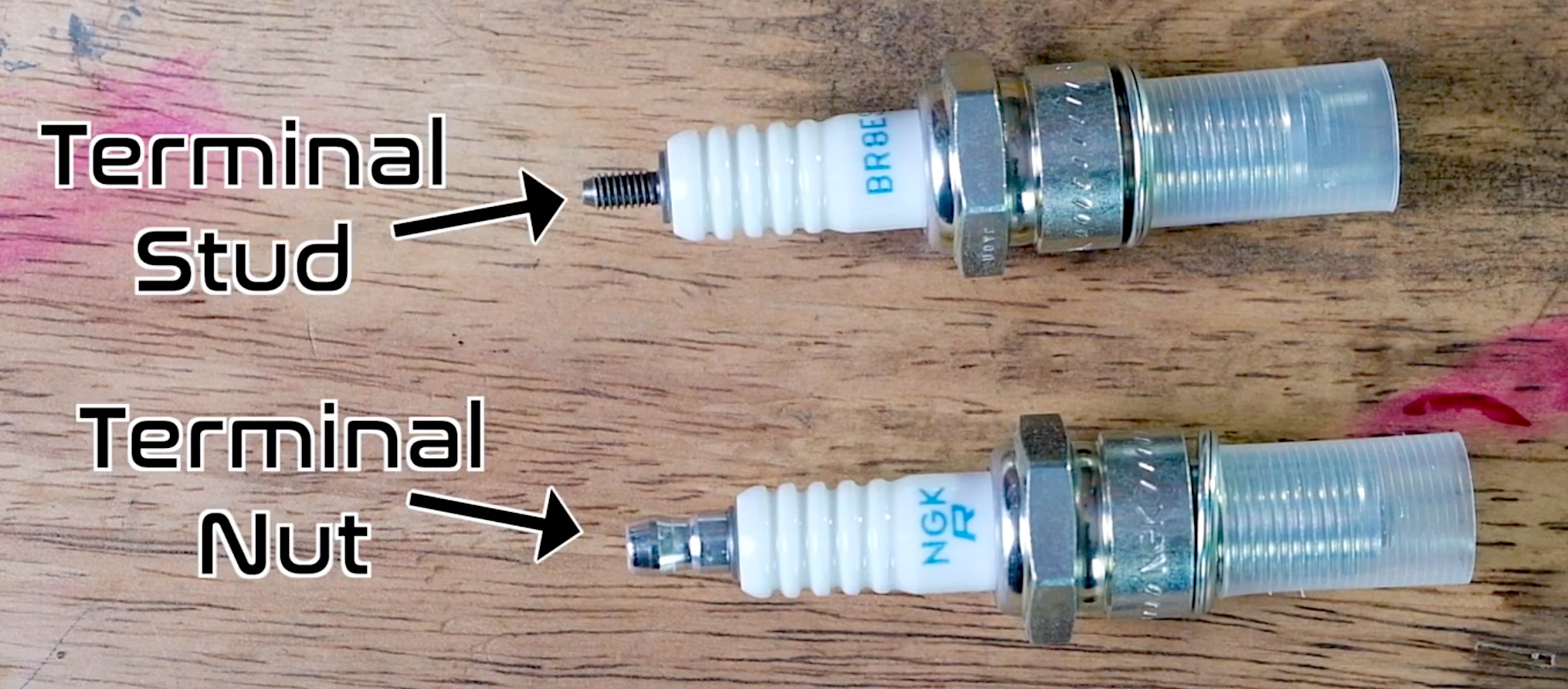 When you purchase most spark plugs they will come with a terminal nut that is threaded onto the terminal stud. To remove the nut, use a pair of pliers to grab the terminal nut, break it loose, and unscrew it the rest of the way by hand. Occasionally the terminal nuts can be incredibly tight so it might be neccesary to clamp the spark plug down in a vice to break the terminal nut free.
One last caveat to this is that spark plugs can be sold with a solid spark plug terminal in the terminal nut style. In that case its not a terminal nut and cannot be unscrewed, but if you are purchasing the correct model spark plug then this will not be an issue you will run into.