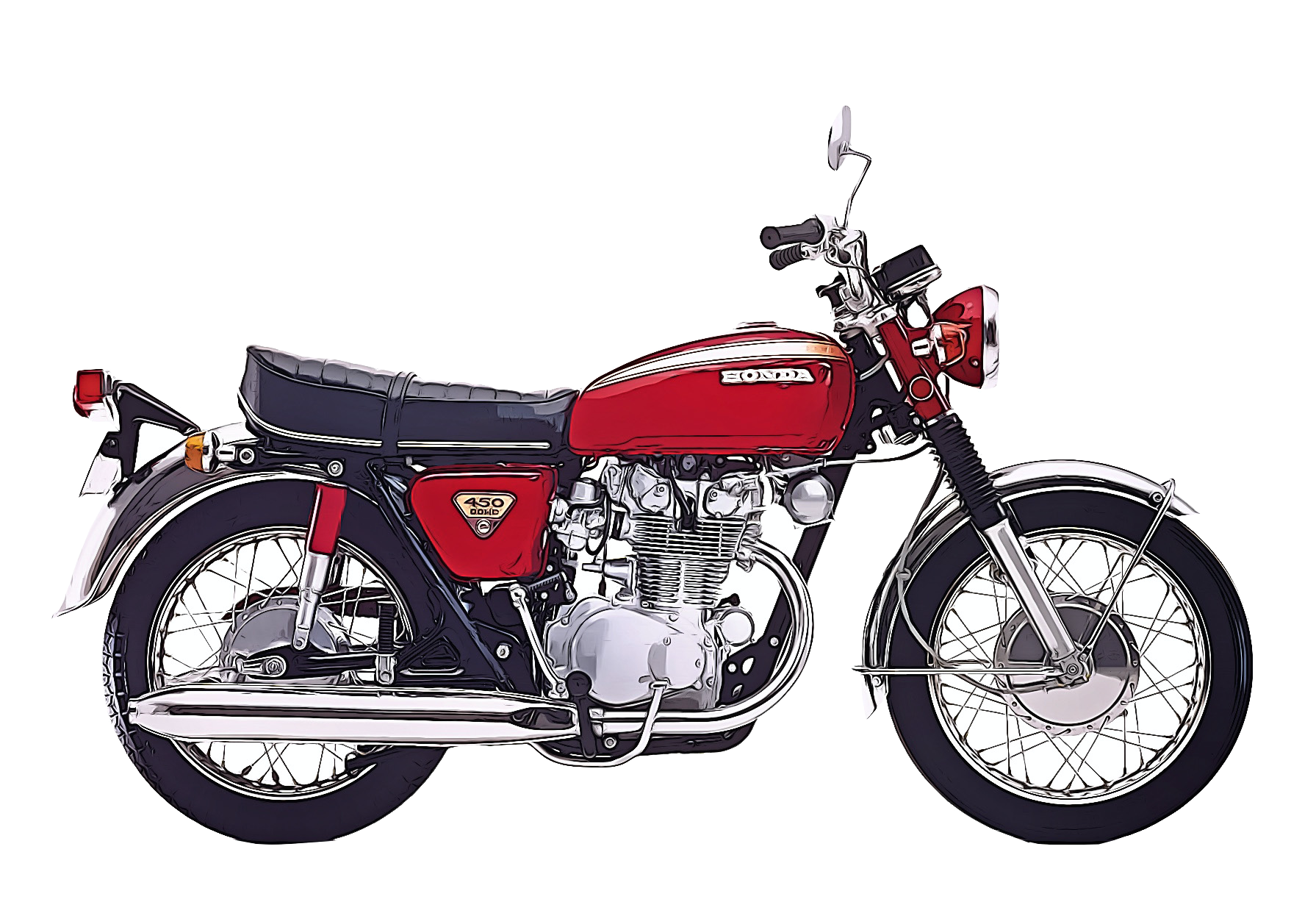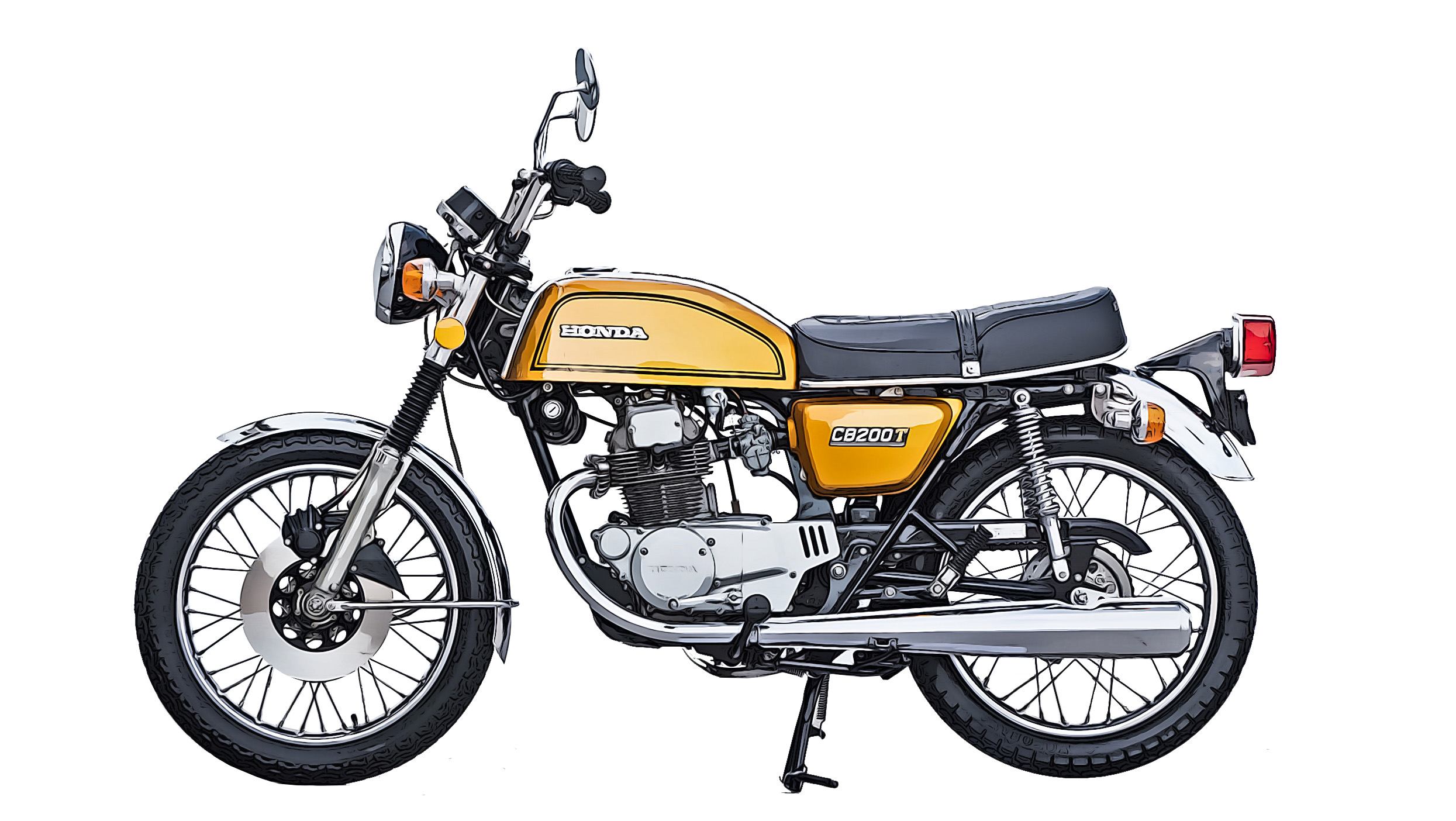 Fixin' 2 Ride
Failed project motorcycles. It is a story all too common for us craigslist cruisers. "It just needs a carb clean and a battery", the story goes. If it could only be so simple. Over a year ago here at CMC, we decided to take on the two classic craigslist projects, a 1972 CL450 "failed cafe racer" and a 1975 CB200t "barn find", to see just what it takes to bring a vintage motorcycle back from the dead. Those ambitions included not only a running and driving motorcycle, but one that performed well, was safe to ride, and was reliable enough to be a daily driver.
As with any project motorcycle, the important thing to focus on first is what we call the triangle. While cool custom mods and new paint jobs can be tempting, it's exactly the cause of so many abandoned projects online. Those changes are great, but they do not get you any closer to a safe, reliable, and well-performing motorcycle that you can actually ride. In this Fixin' 2 Ride series, we focused on the 6 areas of the motorcycles that will get us there: the engine, electrical system, fuel system, brakes, wheels, and suspension.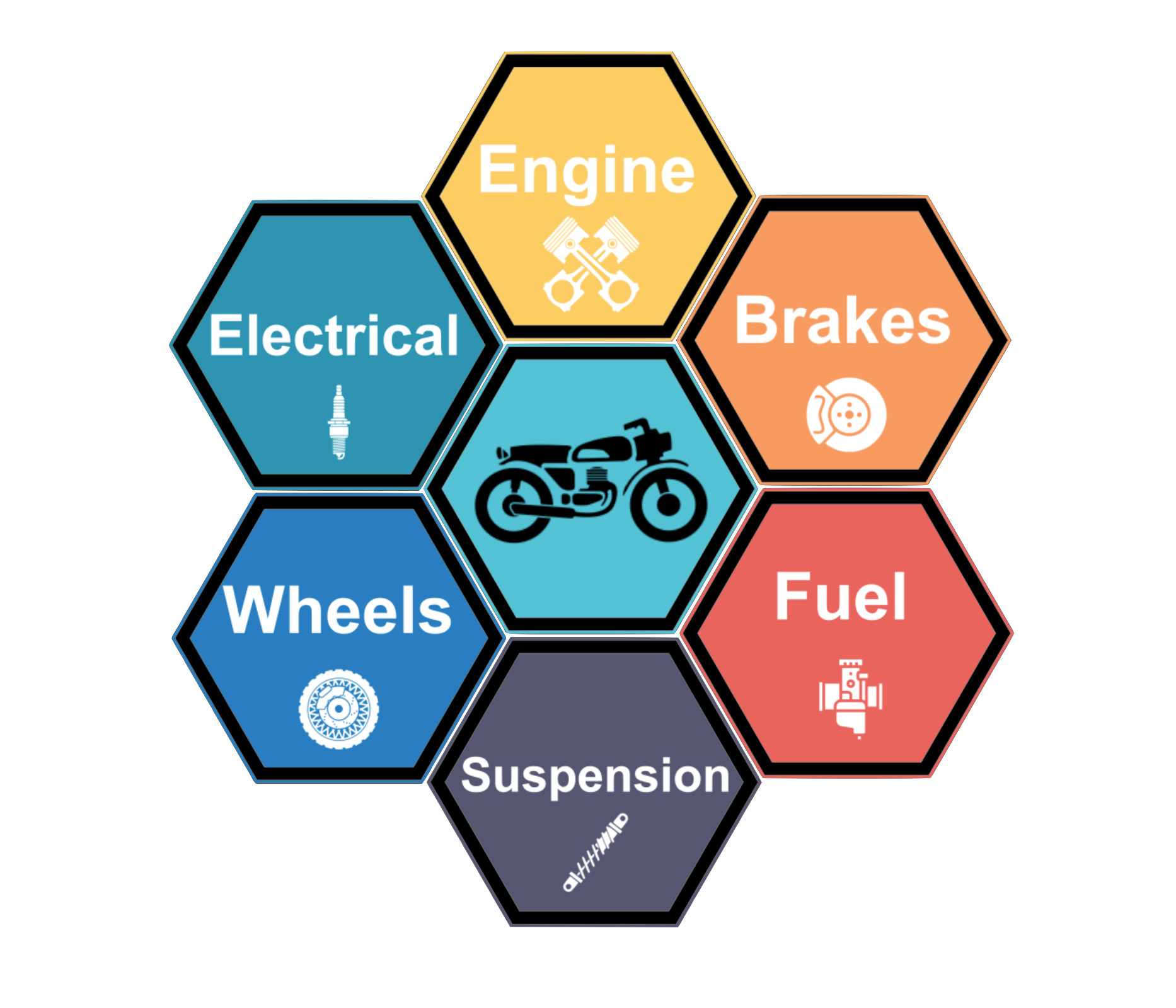 Click here to see our parts break down to see exactly what parts we used, how long we spent, and how many hours it took us!
What have we had to fix since we started riding them?
Like any vintage motorcycle, the work is never done. This is especially true when you first start riding a motorcycle that has been sitting for so long. On Jessi's CB200t we spent quite a few hours chasing some running gremlins through the electrical system and ended up replacing the coil, condenser, spark plugs, and intake manifold gaskets to get it running more consistent and reliable. It turns out the 40-year-old electrical parts we found in her spare parts box did not quite cut it when we first were putting the motorcycle together! On Caleb's CL450 Scrambler even bigger issues arose when it was being ridden up in the Sam Houston National Forest and it skipped teeth on the camshaft sprockets. A more thorough inspection of the cam chain tensioner system could have prevented this, but then again who does not love pulling your engine and threading a new cam chain into it. It was also discovered that the starter clutch bolts had stripped the rotor so the electric starter was removed and we are now going kick start only.
What was unexpected during the rebuild?
When starting on your own vintage Honda motorcycle project keep in mind that there will always be unforeseen work that needs to be done. Here is just a shortlist of the bigger unforeseen problems we encountered during our rebuild.
The bent valve we discovered in Jessi's top end.
The complete lack of front disk brake parts available for the CB200.
Caleb's completely stripped rocker arm shafts.
The stuck cam chain tensioner that led to the CL450 Scrambler cam chain jumping teeth during a test ride.
There is no recipe for rebuilding a vintage motorcycle and you should plan for a few hiccups along the way.
What would we have done differently?
In the name of saving a few dollars and few hours of time, there are a few things we skipped either checking or repairing that both Jessi and Caleb regret.
Wheel Bearings - A commonly overlooked area of maintenance that we should have checked. If not replacing it is a good idea to remove the dust cover to inspect, clean and regrease them.
Fork seals - While Jessi rebuilt her fork seals because they were actively leaking, it is a lesson of preventative maintenance for Caleb. A majority of the time it is always a good idea to make a repair while you are already there rather than having to redo all of the disassembling and reassembly work. Since being ridden the CL450 already had a fork gators rip and it is likely that the seals will not be far behind. We should have replaced them while we were there already.
Rear Shock Absorbers - Even if they seem to look and function properly, all the parts on your vintage Honda motorcycle are 40+ years old. Jessi's old shocks are doing the job, but it would be a much more comfortable ride with new ones. Both mentally and physically.
What have we learned?
There is a slue of new skills one learns while rebuilding a motorcycle but the biggest takeaway for us is the time it took to rebuild the motorcycles. With Jessi's CB200 clocking in around 120 hours and Caleb's CL450 clocking in around 90 hours it shows just how much you need to learn to work on your motorcycle if you own a vintage motorcycle. A mechanic will usually run you $50-$100 an hour. Add that to the 90 hours we spent working and you are looking at $4,500 - $9,000 in labor costs alone spent on your motorcycle! These were also the costs to bring the motorcycles up to speed to be reliable, safe, and perform well. The work never is finished on a vintage motorcycle, it is something we over here at CMC love about them, but it is something everyone who picks up a vintage motorcycle needs to know.
Don't forget to watch our full wrap-up video below, view our budget and parts breakdown, and check out the full series here for even more detail!